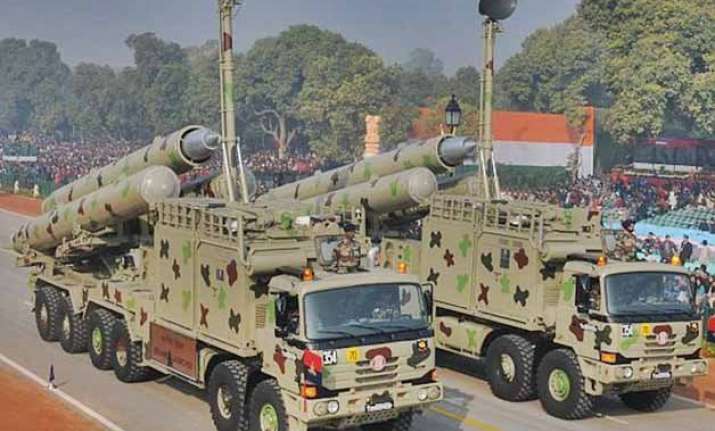 New Delhi: Government today increased the defence budget by 10.95 per cent to Rs 2.46 lakh crore for the next fiscal as compared to the revised estimates of Rs 2.22 lakh crore for 2014-15 as it pushes 'Make in India' initiative to curtail over-dependence on imports.  
While the government had last year alloted Rs 2.29 lakh crore in the budget, it was revised to Rs 2,22,370 crore.  Finance Minister Arun Jaitley underlined that defence of every square inch of our mother land comes before anything else.
"So far, we have been over dependent on imports, with its attendant unwelcome spin-offs," he said, adding that government has already permitted FDI in defence.  He said this was done so that the Indian-controlled entities also become manufacturers of defence equipments, not "only for us, but for export".
Speaking on the steps taken to boost the defence sector, Jaitley said the government is working towards self-sufficiency through the Make in India programme in defence equipment including aircraft and added that the government has been both transparent and quick in making defence equipment related purchase decisions.
"This year too, I have provided adequately for the needs of the armed forces. As against likely expenditure of this year of Rs 2,22,370 crore the budget allocation for 2015-16 is Rs 2,46,727 crore," he said in his budget address.