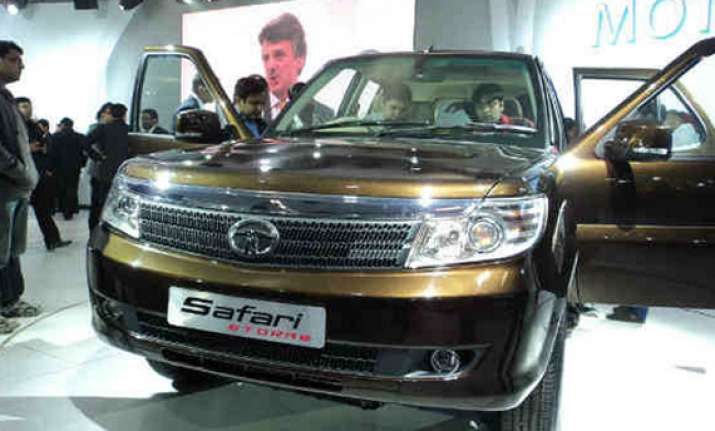 London: Tata Motors is giving a much stronger focus on the design of its cars, from planning product life cycle in a better way to incorporating subtle Indian elements to its future models, to woo back customers.
"Basically our cars are very good products, well engineered, very relevant for the segment they play in. It is just, somewhere I feel, we have now started to, also, focus much stronger on design," Tata Motors head of Design Pratap Bose told PTI.
He was responding to a query on what went wrong for Tata Motors from a design perspective that in FY'14 it dropped to 4th biggest car maker slot in India by volume.
In 2013-14, the company's car sales in India were down 38.64 per cent to 1,07,187 units, as against 1,74,692 units in the previous fiscal. It dropped to 4th largest car-maker slot in India by volume in FY14, behind Maruti Suzuki, Hyundai and Honda from 3rd rank in the previous fiscal.
Bose said things are changing in the company now to keep pace with fast-evolving consumer preferences.
"The world is changing very fast, the customers' tastes are changing very quickly. Today, we are in a very strong position to not only respond to these changes but also foresee these changes and design features into our cars," he said.
Explaining the company's design strategy to keep customers interested, he said the idea is to keep products fresh and exciting.
"Going forward, in each product life cycle, we have already planned from the day we launch it to the day that is product replaced in 6-7 years, we have planned every phase on how we are going to enhance, improve, refresh and keep that excitement going," Bose said.
Highlighting the evolution in the company's strategy, he added: "We have a very managed process now that ensures that the product remains fresh and exciting."
Even when the company launches a refreshed model through improvements in powertrain, quality or any other real significant enhancements, it must be reflected in design, Bose said.
"People must feel that there is something new, something fresh has happened. We manage this process much better today," he said.
He also said that another interesting feature in the company's future models, starting from the upcoming Bolt and Zest, would be Indian inspired elements.
"We want to use these small influences in a very sensitive and minimalistic way ... We will use it with a sense of subtlety. So, when someone looks at a car long enough, they will find these subtle elements in the car," Bose said.
The design language of the company's cars, he said, would be henceforth based on 'Humanity Line' reflecting the group's ethos of leadership with trust' and sense of responsibility, with human being at the centre of that.