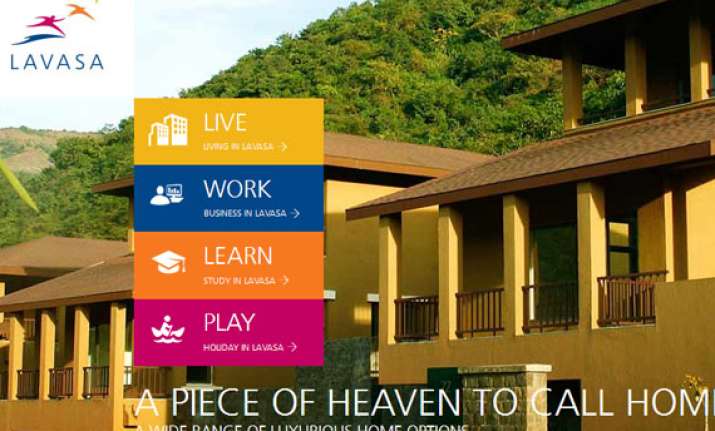 New Delhi: Construction major HCC's realty arm Lavasa Corporation today filed documents with market regulator SEBI for launching an initial public offer (IPO) to raise Rs 750 crore.
Lavasa Corporation, which is developing a large township (hill city) in 10,000 hectares in 'Lavasa' near Pune, is making a second attempt to raise money though IPO.
In November, 2010, Lavasa Corporation had got the SEBI clearance for an IPO to raise up to Rs 2,000 crore, but bad market conditions forced the company to scrap the plan
"Lavasa Corporation has filed its draft red-herring prospectus with Sebi today to go in for an initial public offering of its equity shares of Rs 10 each aggregating to Rs 750 crore," Hindustan Construction Company (HCC) said in a filing to the BSE.
Lavasa becomes the first company to launch an IPO process since the swearing-in of a new government headed by Prime Minister Narendra Modi on May 26.
There has been a sharp rally in the secondary markets with Sensex already scaling new peaks on a regular basis. The landslide victory by the BJP-led NDA in the general elections is widely expected to further perk up investor sentiment.
Lavasa Corporation said the proceeds from the IPO will be used to fund the company's growth. It did not say how much equity the promoters will dilute through proposed IPO.
HCC group has 68.72 per cent stake in Lavasa Corporation.
The proposed public issue is subject to receipt of requisite regulatory approvals, market conditions and other considerations, it said.
In 2013-14 fiscal, Lavasa had improved its balance-sheet by narrowing losses to Rs 5.7 crore, down from Rs 78 crore in FY 2013. Its sales stood at Rs 179.5 crore last fiscal.
"Lavasa is finally back on track after almost three years of delays on account of government interventions...The project will need additional funding," its Chairman and Managing Director Ajit Gulabchand had said in latest annual report.
While the first phase of Lavasa is near complete, the proposed commercial business park, in the second phase, is likely to be completed by October 2015. So far, the company has handed over more than 600 residential units to city management service department and over 500 units to customers.
Lead managers to the issue are Axis Capital, Kotak Mahindra Capital and ICICI Securities. Shares will be listed on the BSE and the NSE.
In a statement, Lavasa Corporation said at least 75 per cent of the shares on offer shall be allotted to qualified institutional buyers (QIPs), 15 per cent to non-institutional bidders and 10 per cent to retail investors.
The company may allocate up to 30 per cent of QIB category to anchor investors and 5 per cent of QIP portion to mutual funds only.