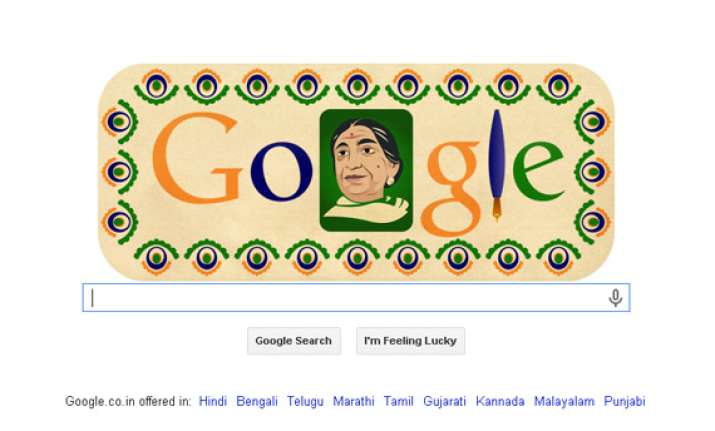 New Delhi: Marking the 135th birthday of freedom fighter Sarojini Naidu, also known as 'The Nightingale of India,' Google has posted a doodle on its India home page.
Born on February 13 in 1879 as Sarojini Chattopadhyaya in Hyderabad, she joined the freedom movement after the partition of Bengal in 1905. She presided over the annual session of the Indian National Congress at Kanpur in 1925. At a young age she wrote poetry and plays, a hobby she kept throughout her life.
She later studied in England, and in 1916 she met Mahatma Gandhi which let her into India's freedom movement. In 1925 she was elected as the first female President of the India National Congress. After independence Naidu became the first woman Governor of Uttar Pradesh.
In its doodle, Google has put the letter L with a pen, which portrays Naidu's love for writing. Her first collection of poems, named 'The Golden Threshold' was published. Her poems and plays were admired by many.