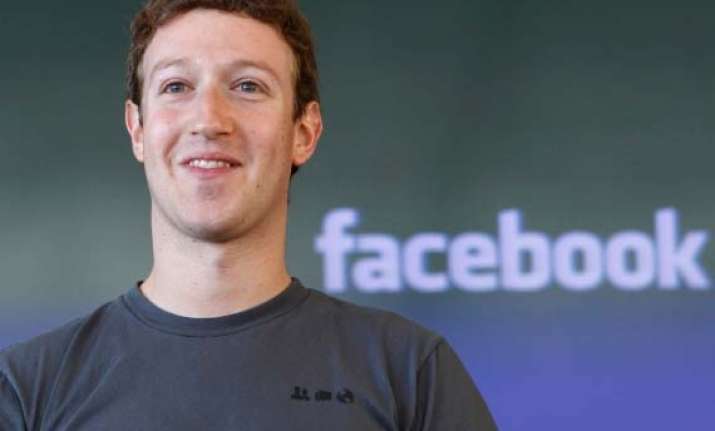 New York: Facebook Inc is harnessing satellite, drone and other technology as part of an ambitious and costly effort to beam Internet connectivity to people in underdeveloped parts of the world.
The world's No. 1 social network said on Thursday it has hired aerospace and communications experts from NASA's Jet Propulsion Lab and its Ames Research Center for the new "Connectivity Lab" project.
CEO Mark Zuckerberg said Thursday that Facebook is hiring "key members of the team" from Ascenta, a U.K. company whose founders created early versions of the world's longest-flying solar powered drone.
Giving out the details in a post on Facebook, Zuckerberg said Facebook's Connectivity Lab is doing to build drones, satellites and lasers to deliver the internet to everyone.
The move extends the social networking company's Internet.org effort, aimed at connecting billions of people who do not currently have Internet access in places such as Africa and Asia. Facebook has been working with telecommunications carriers to make Internet access more available and affordable.
"We're going to continue building these partnerships, but connecting the whole world will require inventing new technology too," Zuckerberg said in his post.
The announcement comes days after Facebook announced a $2 billion deal to buy virtual reality startup Oculus.
Zuckerberg has said that access connectivity is not the main obstacle to getting the world online. He noted at the Mobile World Congress wireless show in Barcelona, Spain last month that more than 80 percent of the world's population live in areas with 2G or 3G wireless access. More important, he said, is giving people a reason to connect: basic financial services, access to health care information and educational materials.
Facebook's acquisition of a company called Onavo last fall also fits with Internet.org's vision. Onavo develops data compression technology, which helps applications run more efficiently. This is especially important in developing countries, where people have access to much slower Internet speeds.
Google Inc., which is not a part of the Internet.org effort, launched a similar undertaking earlier this year with the goal of getting everyone on Earth online. Called Project Loon, the effort launched Internet-beaming antennas aloft on giant helium balloons.