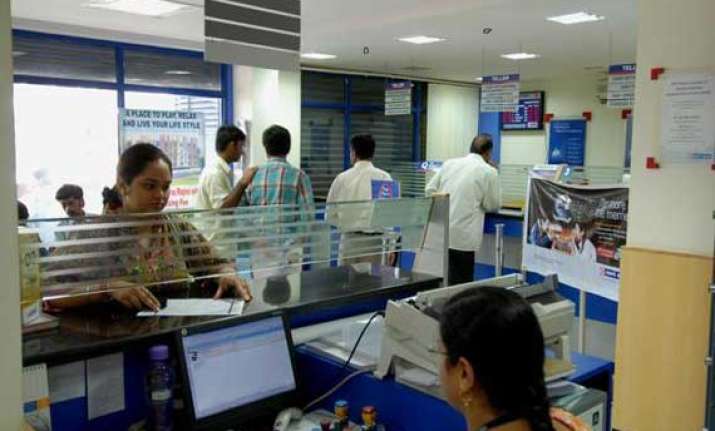 Mumbai: Bankers today hailed Finance Minister Arun Jaitley's maiden budget, saying it would create an enabling environment for future growth.
"It is a very pragmatic and balanced budget...it focuses on creating necessary framework which will help in sustaining growth in the future," state-run Bank of Baroda Chairman & Managing Director S S Mundra told PTI.
Focus on the fiscal prudence, push for both rural and urban infrastructure, skill upgrading, inclusive growth and emphasis on public-private partnerships are the key factors that will help achieve a higher growth, Mundra said.
"The budget emphasises a bottoms-up approach to reignite growth," SBI Chairperson Arundhati Bhattacharya said.
Mundra, however, pointed out that the state-run lenders will have to contend with no extra capital this fiscal as Jaitley did not spell out any announcement in this regard.
The ability to raise long-term bonds will reduce the cost of borrowings and improve margins as resources get allotted to productive use due to the concessions on the CRR and SLR front, Mundra said.
Describing this budgetary measure as a positive move, Bhattacharya said, "It will prevent undue stress in repayment of infrastructure loans and will also reduce user charges."
She also welcomed the pronouncements on the consolidation of banks, saying it should be done in a time-bound manner.
Apart from that, Bhattacharya said moves on opening six new debt recovery tribunals at a time when banks are saddled with asset quality stress, and increasing the tax deduction limit under section 80C, which enhances the financial savings, are welcome moves.
SBI, which has a large MSME funding book, feels that efforts to redefine the MSME sector and also setting up a fund for the sector is a big positive, she said.
State-run IDBI Bank Chairman & Managing Director M S Raghavan said, "The budget is optimistic and pragmatic and addresses the twin challenges of controlling inflation and providing a boost to manufacturing."
He said attempts at reviving the capital markets will also help the industrial sector and give the much-needed lease of life to many enterprises.