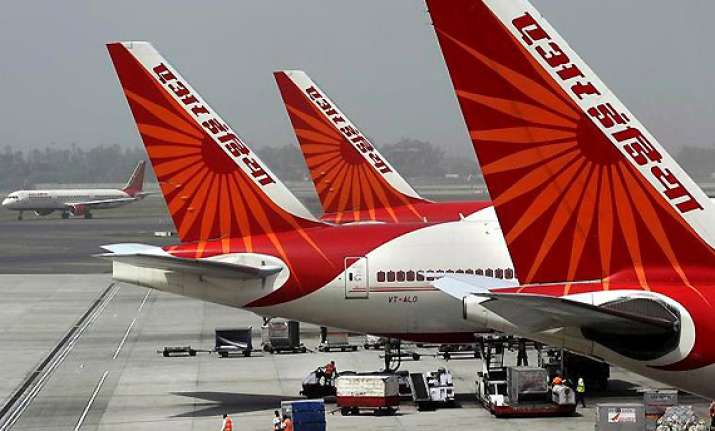 New Delhi, Mar 28: Unable to bear the "agony" caused by continued non-payment of their dues, eight Air India unions on Wednesday sought immediate intervention by the Prime Minister to resolve the situation failing which they threatened to proceed on strike from April 2.
"We will no longer be able to bear this agony which has been thrust upon us for no fault of ours. Therefore, we reiterate that if the management continues to withhold our legitimate wages, we will not be able to discharge our duties from April 2. We appeal to you for your kind and urgent intervention to resolve the situation," the unions said in a joint memorandum to Manmohan Singh.
The decision to go ahead with their proposed strike came after the unions failed to secure any "firm proposal" from the debt-ridden national carrier for clearing their dues at a meeting with the management in Mumbai on Wednesday, third such engagement in a week.
The memorandum signed by leaders of eight of the 13 registered unions of the airline, said, "They have been constrained to implement 'No pay no work' policy from April 2, as today also the management failed to provide any firm proposal for payment of their outstanding wages."
After their meeting last Thursday, the management had given a written commitment for a staggered payment of their dues beginning March 29 through May 25 and most, barring the pilots who demanded complete payment before April 1, were agreeable to it.
While seeking the Prime Minister's intervention, the memorandum said, "As you are aware, a majority of AI employees have expressed their inability to work on/from April 2 due to non-payment of their legitimate wages for several months. A significant number of employees come from humble backgrounds and modest means.
"While some have availed of education loans, others have financial commitments towards their families. Due to non-payment of our wages for an extended time period, we are unable meet their financial responsibilities," the union leaders said.
The memo has been signed by representatives of the Indian Pilots Guild, Air India Officers Association, Air India Engineers Association, Air India Employees Union, Air India Cabin Crew Association, Air India Aircraft Engineers Association, All-India Service Engineers Association, and Air Corporation Employees Union.