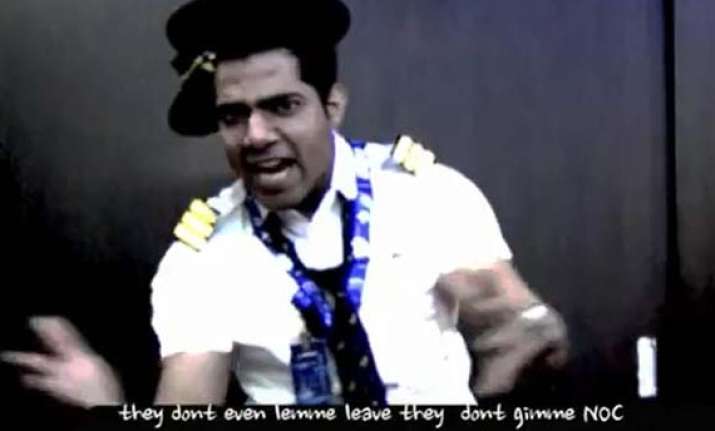 New Delhi, Feb 21: An unidentified Air India pilot uploaded an expletive-filled song about the situation within national carrier Air India on YouTube which quickly became viral.
The video begins with the pilot meticulously getting ready for his flight only to be told that the flight has been cancelled.
The lyrics said, "They don't even let me leave, they don't gimme NoC, plz tell them it's not Air Force...I ain't at LoC."
"It's been more than five months since I haven't got paid, time and time again I have been betrayed," he raps.
The rap then blames the bosses for the overall situation of the organization, which however, left the bosses at the airline fuming.
"How are you guys running home, do you have any other business by your side. I am filling bankruptcy, and I am getting bored. I am finished with all my money and lost all hope," goes the lines.
A Hindustan Times report quoted an official as saying, "What does he mean he is not being given a NoC? Dozens of pilots have left AI. Who is stopping him?"
The lyrics of the video have also been termed sexist because of its description about the female crew members.
One of the most important aspects of viral videos is their ability to bear witness to events that might otherwise never have been viewed by the global community. And the new video clearly gave a new opportunity to the pilots to tell their stories through their own voices and with their own eyes.
With over 4 billion views on YouTube each day, the opportunity for exposure is tremendous and if a video is able to deliver the message to the audience then the purpose of uploading it is certainly fulfilled.