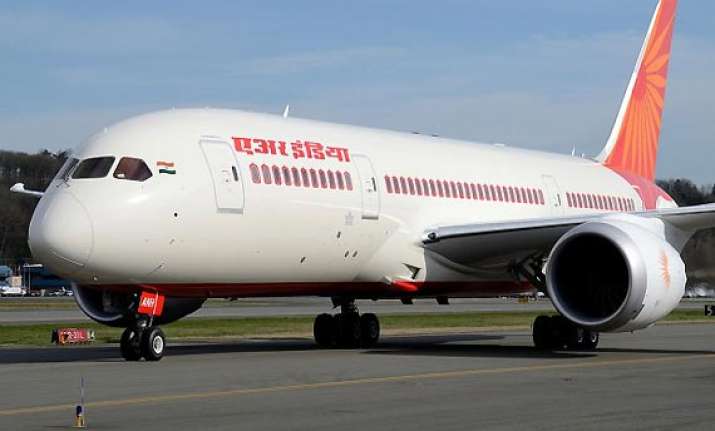 Amritsar, Aug 1: Air India today launched its first Dreamliner flight connecting this holy city to Birmingham, fulfilling a long cherished dream of the people of Punjab.  
The Air India's Dreamliner AI 461, with nearly 220 passengers on board, took off at 1033 hrs from the Sri Guru Ram International Airport here, official sources said.  
"Start of this flight shall have long and deep impact on this loss-making airport. It will be instrumental in helping the airport regain its economical strength," Airport Director Sunil Dutt told reporters here.
The first passengers to check-in at the respective stations were greeted with flowers by Air India's senior officials, the sources said.
The flight to Birmingham is the fourth Air India service from India to UK.
Air India has been offering attractive inaugural fares on the Delhi-Birmingham-Delhi sector for a limited period with a free add on sector from Delhi to Ahmedabad, Kochi, Kozhikode and Thiruvananthapuram.
In June, Air India had introduced its B-787 Dreamliner services to London, which was a third daily flight to the city.
Flight AI-113 to Birmingham will operate four days a week (Mondays, Tuesdays, Thursdays and Saturdays) leaving Amritsar at 1030 hours reaching Delhi at 1150 hours, leaving Delhi at 1330 hours and reaching Birmingham at 1800 hours.  
On the return leg, AI-114 will leave Birmingham on the same day at 2130 hrs, arrive Delhi at 1005 hrs next day, leave Delhi at 1205 hrs and reach Amritsar at 1305 hrs.  
The officials said the direct flight to Birmingham will not only fulfill the travel needs of the ethnic community but also help to develop better tourism and trade relations between India and UK.