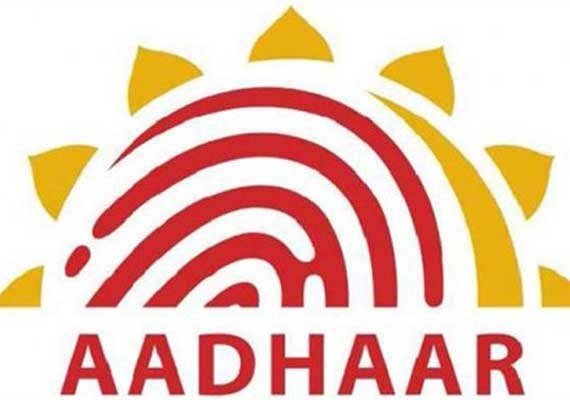 New Delhi: Submission of Aadhaar card details by subscribers is not mandatory for any provident fund transaction, Parliament was informed on Monday.
"No Madam," labour minister Bandaru Dattatreya said in written reply to Lok Sabha on a query whether the Employees' Provident Fund Organization has made it mandatory to submit Aadhaar Card details of employees for any PF transition.
The minister said that Aadhaar card is issued to resident of India. The Unique Identification Authority of India (UIDAI) has adopted multi-registrar model for enrolments.
Under the model, various non-government agencies such as banks, which, in the normal course of implementations of their operations interact with residents, are appointed as Registrar to enrol the residents.
The registrar enrols residents by deploying enrolment agencies. UIDAI has generated over 71 crore Aadhaar numbers so far.
Retirement fund body EPFO has recently decided to become a registrar of the UIDAI to facilitate enrolment of its subscribers who don't have Aadhaar numbers.
EPFO wants to seed over 4.2 crore portable Universal PF Account Numbers issued by it, with the Aadhaar number of subscribers.
Certain facilities like online settlement of PF withdrawal claims can be provided to all those members whose PF accounts are seeded with Aadhaar number as biometric details would help to facilitate the big financial transactions.
Meanwhile, the minister informed the House that the government has introduced a digital life certificate scheme for retired employees and has also launched a fund portability scheme recently.
The facility provides an option to pensioners to give life certificate remotely through the Jeevan Praman Portal. Aadhaar number is used for authentication of pensioners. Pensioners are not required to present themselves before the pension disbursing agency or produce other documents that his alive.
He also informed the House that at present 22.5 lakh persons have activated their universal PF account numbers (UANs) which will remain portable throughout the life of a subscribers.
The maximum number of 4.27 lakh UANs have been activated in Maharashtra followed by Karnataka (3.22 lakh) and Tamil Nadu (2.72 lakh).