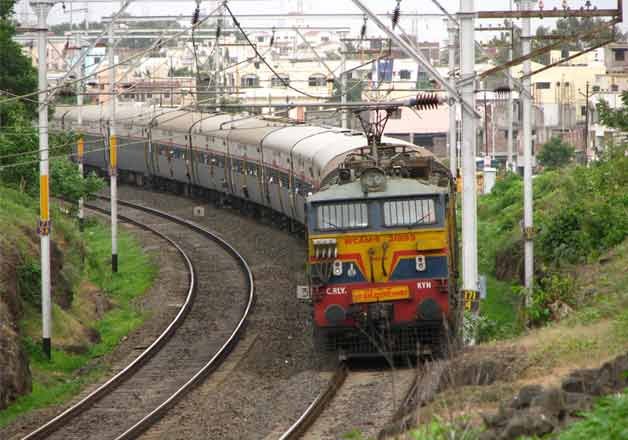 New Delhi: Railway minister Suresh Prabu will present this year's Railway budget on February 25.
The public sector behemoth is likely to refrain from direct fare hikes as even the PMO is against such a move, according to an Economic Times report
However, the Railways have already tweaked certain concessions, and changed refund and Tatkal rules outside the Budget.
Like last year's budget the emphasis will again be on  strengthening the rail network, rather than announcing new projects.
The Railways will face an additional financial burden of Rs 32,000 crore in the next fiscal year as it has to implement the employee salary hikes recommended by the seventh pay panel.
The revenue from passenger fares is Rs 35,000 crores The cash-strapped transporter will look for new ways of revenue generation.
We bring to you 10 steps likely to be taken by Railways to improve its revenues.
1) Rationalising 269 categories of concession.
a) So far, children between the ages of 5 and 12 years were entitled to a proper berth on payment of half the regular fare. However, beginning April 21, children will be given a berth only on payment of full fare, though they can still travel by paying half.
b) Concession had also been withdrawn for senior citizens travelling in first AC.
c) According to an ET report, While cancellation charges were doubled, seats under Tatkal were increased to 30% from 10% in all trains, bringing in more revenue. This would mean an across the board hike of over 5% in fares.
2) A new catering policy with stress on e-catering under the Indian Railway Catering and Tourism Corporation subsidiary.
3) Monetising railway property by encouraging advertisements and branding of trains
4) Attracting investments in building private freight terminals and sidings.
5) Coaches of the trains or even the name of the trains could be up for branding.
6) The minister could also announce the final policy for redevelopment of stations.
7) Only those projects and lines are likely to be announced which will be constructed under joint venture companies with the respective states. These will mainly be the ones that increase connectivity with ports and the coal sector.
8) Prabhu is likely to announce the semi-high-speed 'Gatimaan' train as a feel-good factor. Certified to run at a speed of 160 kmph - faster than the existing Shatabdi trains - the trial runs of the first 'Gatimaan' between Delhi and Agra are in the final stages.
9) The railway ministry has already announced that all special trains run by it, catering to festival or holiday rush, will run as Suvidha trains on dynamic pricing. This will result in a 20% increase in ticket prices of these trains on an average.
10) Railway Minister Suresh Prabhu is likely to announce an online fuel management system to check pilferage and bring transparency in fuel consumption.