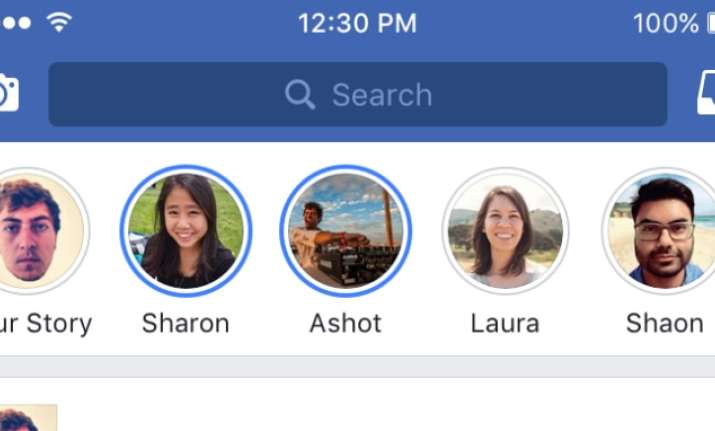 Facebook becomes the newest member to join the 'Story' league on Tuesday, following the footsteps of WhatsApp and Instagram. This feature lets a user to share his/ her videos and photos on the Facebook app, which will appear on the top of the news feed. 
Just like Snapchat and Instagram, the 'stories' will vanish from the timeline after 24 hours. 
Snapchat, it is worth a mention, invented the much-loved feature named 'Stories' on its platform, and millions of fans went gaga over it. With this feature, a user can share photos and videos to tell a tale about his/her day, trip or an event. 'Story' disappears from the navigation, after a span of 24 hours. 
Apart from this story feature, Facebook also introduced a new in-app camera having multiple filters for a photograph, something similar to Instagram. 
"We want to make it fast, fun and easy for people to share creative photos and videos with whomever they choose, for however long they choose — and the more we share with each other, the more open and connected our community can be," Connor Hayes, a Facebook product manager, wrote in a blog post. 
The only drawback of the Facebook's new feature is that the stories shared is visible to all the 'friends', and one cannot opt out from the feature or hide it on his/ her timeline, as of now. 
Starting from today, Facebook users can now share their 'Facebook Stories' on the Facebook app. They can also share these stories on their news feed.