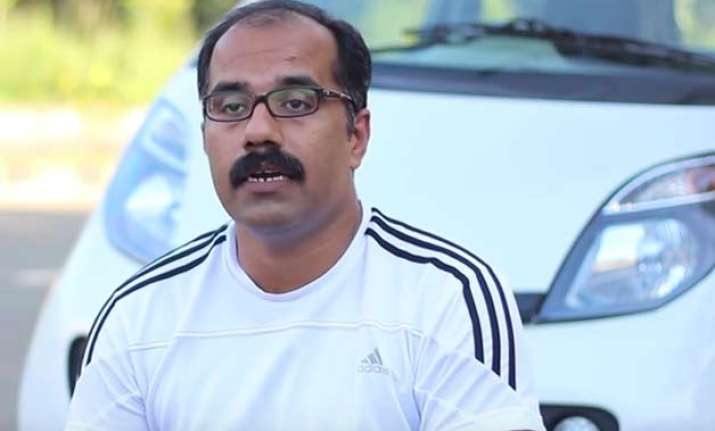 Bengaluru: Roshy John, a Bengaluru-based techie along with a dedicated 29 team members, has developed India's first driverless car Tata Nano Autonomous.
John, who is the practice head, robotics and cognitive systems at Tata Consultancy Services, and his 29-member team worked on the software and algorithms in their free time and created a 3-D model to test it.
With this India has joined the league of distinguished global enterprises, including internet giant Google, who are involved in developing the autonomous vehicles.
Across the world, Daimler, Nissan, General Motors, BMW, Google and Tesla are investing big bucks in developing driverless cars
The idea of developing such a car culminated in John's mind after his near death experience five years back when he was heading home from the airport in a taxi cab and the sleep-deprived driver almost ran into another car.
In 2011, John purchased a Nano to test the software. "The Tata Nano is considered an engineering marvel. What better car to test Indian technology than on a car made in India?" says John.
In May 2012, Johns autonomous car drove the roads of Bengaluru for the first time.The ultimate test for the team was when the car halted by itself when John jumped in front of it
"Right through my career, I have encouraged my team members to experiment with advanced technology. I built this car to satiate my hunger for innovation in robotics and inspire others," John told Times of India.