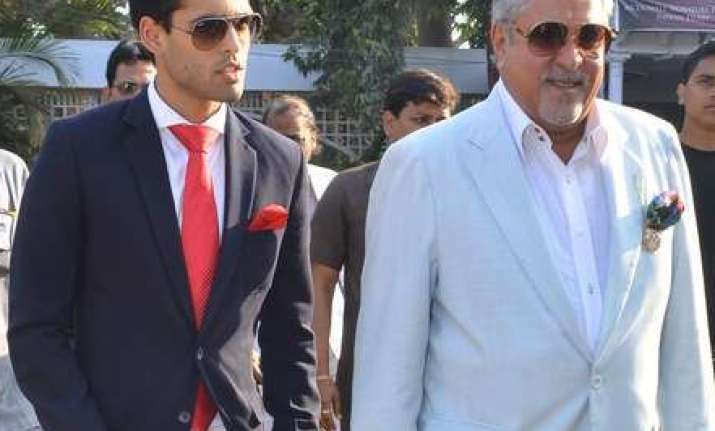 New Delhi: Beleaguered industrialist Vijay Mallya today came out in defence of his son Sid Mallya who became the target of social media trolls after he posted a photograph with Katrina's younger sister Isabelle Kaif.
Asking his detractors not to target his son, the liquor baron today said his son does not deserve this as he had nothing to do with his business.
Mallya, promoter of long-grounded Kingfisher Airlines, is under fire for leaving India on March 2, presumably for London, days before the Supreme Court heard a plea of clutch of state-owned banks seeking recovery from his group firms.
Mallya and Kingfisher Airlines owed Rs 7,800 crore to a consortium of 17 lenders led by State Bank, which had an exposure of over Rs 1,600 crore to the now defunct airline. On March 13, 2016 a court in Hyderabad issued a non-bailable warrant for Mallya's arrest.
Mallya had recently reached out to lenders, to whom he owes nearly Rs 7,000 crore, offering to pay a little over a fourth of the amount by way of settling all claims