Follow us on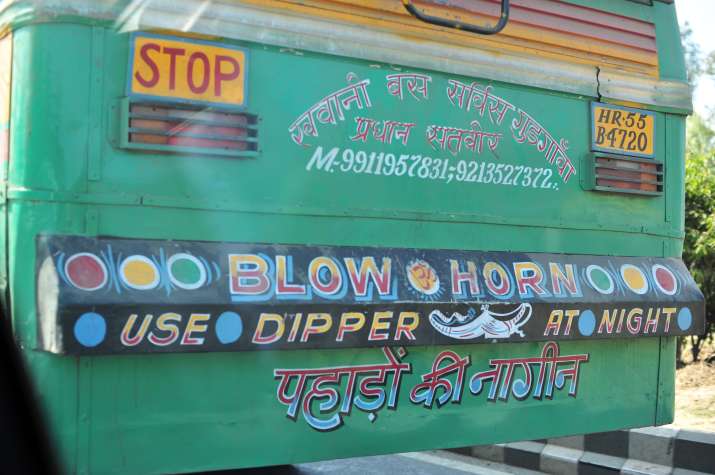 Tata Motors, India's premier truck manufacturing brand, has taken a 'unique' approach to promote safe sex among truck drivers in India as they are in the HIV high-risk group. 
The famous phrase 'use dipper at night', which can be seen written behind every Indian truck, highlights the use of dipper lights at night so as to prevent blinding the drivers approaching from the opposite direction. 
The phrase has now been taken up by Tata Motors, who has joined hands with the TCI Foundation to promote safe sex among truck drivers, and create a condom brand called 'Dipper'.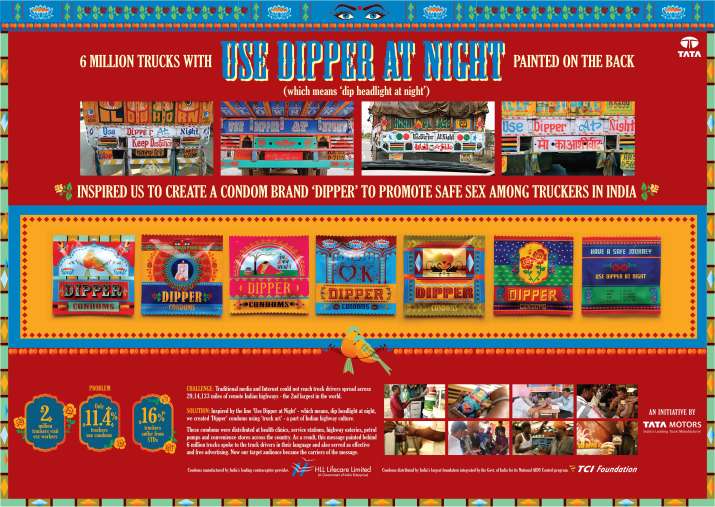 However, the story behind the name of the brand goes back to 2005 when National AIDS Control Organisation (NACO), in order to control the increasing number of HIV patients, decided that the problem would never be resolved unless truck drivers and commercial sex workers – the two main high-risk groups – were made aware of the risk of unprotected sex and accepted the idea of using condoms.
 
"NACO was already providing condoms free of cost — remember Nirodh? — to the public. But we thought that for these two classes, we should come out with special brands. During one of the meetings to discuss the names, I suggested that for truck drivers, the name Dipper could be very good. The reason was that behind every commercial road transport vehicle, you can see the phrase 'Use Dipper at Night' which is basically a request for dimmed headlights," former Chief Election Commissioner S Y Quraishi, the then head of NACO, was quoted by The Indian Express as saying. 
"We thought we will have the benefit of free publicity on four million trucks. Our concern was to educate drivers… just like using the light dipper at night is important for safe driving, using Dipper the condom is important to keep them and their wives safe from the dreaded ailment," he further added. 
While the packing of the Dipper condom is adorned with colourful truck art, they are available at dirt cheap prices – just Rs 2 a piece. 
The campaign was launched in the month of April this year and it managed to cover the most remote highways in India. It also won a silver lion at the Cannes Lions Festival in June.      
NACO had also launched another condom brand 'Woh' that was meant for distribution among sex workers. The name was taken from the hit Bollywood movie Pati, Patni aur Woh which was based on an extramarital affair. But in this case, 'Woh' was not a villain but represented a 'friend' that would keep them safe from the HIV virus.