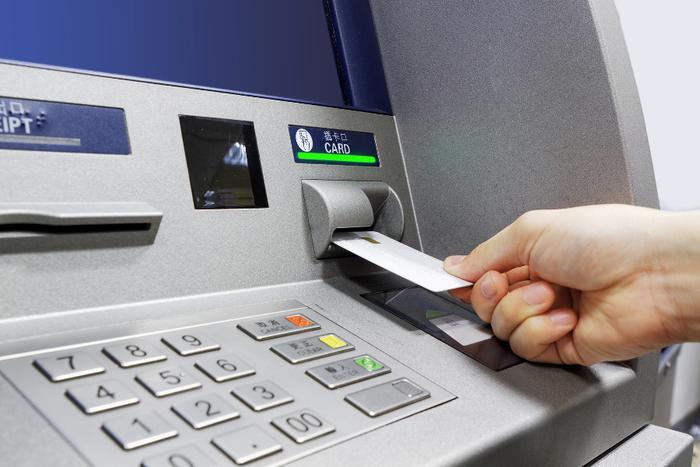 After the security breach of around six lakh debit cards, the nation's largest lender State Bank of India (SBI) has advised its customers to make use of the bank's own ATM network instead of other bank ATMs as a proactive measure.
"We are advising our customers to use SBI's ATM network as a pro-active measure. At the same time, the bank is aiming to replace around six lakh debit cards within two weeks," Partha Pratim Sengupta, CGM of SBI Bengal circle, told reporters last night.
According to reports, the banks will be re-issuing new cards for all customers whose cards have been blocked. Emails and SMSes have been sent to customers informing of the blockage and requesting them to apply for new cards.
Earlier, Shiv Kumar Bhasin, SBI's chief technology officer (CTO) informed that ATMs have been affected by a malware and thus cards were blocked.
Bhasin also said that customers who used their cards only at SBI-run ATMs have not been affected by this.
"It is a security breach, but not in our banks systems. Many other banks also have this breach right now and since a long time," Shiv Kumar Bhasin, SBI's CTO, told Times of India.
"When people use their card on infected switches or ATMs, there is a high probability that their data will be compromised," Bhasin added.
The worst-hit banks are State Bank of India, HDFC Bank, ICICI Bank, Yes Bank and Axis Bank. The debit cards affected include 26 lakh Visa and MasterCard and 6 lakh RuPay cards.
Most banks have also issued advisories to their customers to change the PIN and avoid using other banks ATM machines.
ICICI Bank, Yes Bank and HDFC Bank have over the last few weeks asked customers to change PIN numbers. ATMs of certain banks disbursed money on the fraudulent cards and some of these banks which are abroad, mainly in China, have reached out to the Indian banks to reimburse them the money.
Most Indian banks allow Indian customers to withdraw money from any ATM across the world.
"Like someone has used bank A's debit card to withdraw money from ATM machine of bank B. We will be reimbursing all the customers who have lost their money within a week, and we are talking to other banks to sort out how to reimburse or collect money from them," a banker with one of the banks hit by the breach told ET.
(With inputs from PTI)