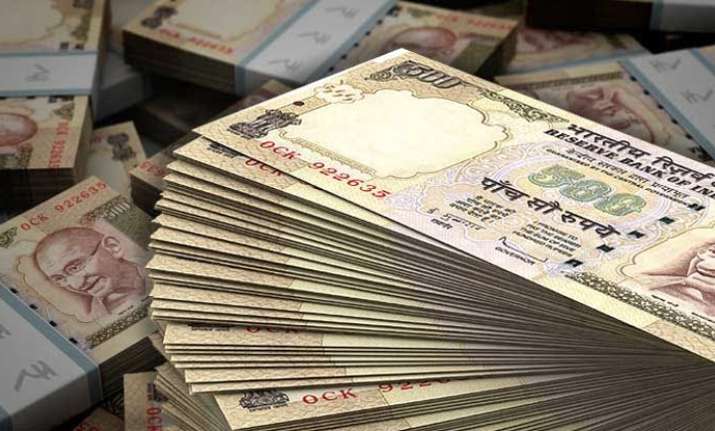 In another firm step against black money hoarders, the Income Tax Department, based on estimates that unaccounted money worth Rs 4 lakh crore may have flown into bank accounts post demonetisation, is gearing up to serve notices to those who cannot explain the source of the money. 
According to a Times of India report, the data accumulated by the I-T department shows that till December 17, cash deposits of Rs 80 lakh or more added up to nearly Rs 4 lakh crore, which flowed into 1.14 lakh accounts. 
I-T sleuths suspect that a large portion of this amount could have come from those who dodge taxes. Hence, the tax department is verifying the genuineness of the deposits and tallying them with tax returns.
Moreover, the tax department has already served around 5,000 notices to those who have deposited unusually large amounts of cash in banks. 
"People thought the government will not do anything and kept depositing money. We have been analysing data on a weekly basis and we are going to act against those who have unaccounted money. Obviously, we want everyone to come forward and themselves pay taxes," Times of India quoted a senior official as saying, who added that the government was hoping to earn "good revenue this year". 
The move comes days after the government announced a fresh scheme which would allow those with undisclosed cash to come clean by paying 50 per cent tax. However, those who who don't opt for the scheme, open till March 31, will have to pay 90 per cent of the undisclosed amount. 
The report cited tax department sources claiming that nearly 60 lakh individuals and firms had made deposits of around Rs 7 lakh crore in old notes but added that some of that could be from "institutional sources" which could be explained. 
The report also claimed that while deposits of as low as Rs 30,000-40,000 is being analysed for Jan Dhan and dormant bank accounts, there are certain irregular activities that have caught the tax department's attention. 
For instance, between November 10 and the end of November, 1.77 lakh borrowers had repaid loans of over Rs 25 lakh using scrapped notes – with the repayments adding up to nearly Rs 50,000 crore. Apart from individuals, the list also included companies and firms.