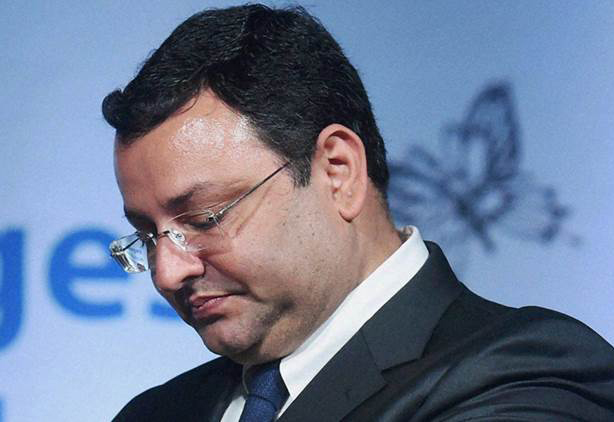 Cyrus P Mistry, whose tenure as chairman of Tata Sons board abruptly ended on Monday, has expressed shock at his ouster and dubbed the board's decision as "unparalleled in the annals of corporate history".
In an email to board members and to the Trusts, Mistry said that the decision to remove him had left him "shocked beyond words", reported The Economic Times.
Mistry alleged that he had not been allowed freedom of action to manage the affairs of the $103 billion (Rs …. ) coffee-to-steel business empire, because of changes in the articles of association of Tata Sons which had reduced the power of the chairman.
"I have to say that the board of directors has not covered itself with glory. To "replace" your chairman without so much as a word of explanation and without affording him an opportunity to defend himself...must be unique in the annals of corporate history," according to ET report, Mistry had said in the email.
He has also described the board proceedings as invalid and illegal.
"The sudden action and lack of explanation has led to all manner of speculation and has done my and the group's reputation immeasurable harm," the former chairman said.
"The letter is to emphasise the total lack of corporate governance and a failure of the directors to discharge their fiduciary duty to stakeholders of Tata Sons and the group companies," Mistry alleged.
Responding to allegations of his lacking a corporate strategy, Mistry asserted he had presented the strategy 2025 to the Tata Sons board.
The group has taken up a lot of debt as part of its global expansion over the last few years under Ratan Tata's chairmanship.
Explaining his plans for the group, Mistry had said in an interview to its in-house magazine, which has mysteriously disappeared from the site now, he said, "It was clear to me relatively early that one needed to confront the challenging situations facing some of our businesses, and ultimately this would entail hard decisions on pruning the portfolio."
As a pre-emptive move against a legal challenge from Mistry, the Tatas have filed caveats or taken action in a series of courts.
The board of the $100 billion (Rs ….) group has nine members. Six voted to remove Mistry; two abstained; Mistry, per rules, did not get a vote
Cyrus Mistry was sacked almost four years after he became the first person from outside the Tata family to head the sprawling salt-to-software group. The industrial conglomerate on Monday replaced Cyrus Mistry as its Chairman and named Ratan Tata as the interim chairman of the company.
Mistry said he had initially declined the offer made by Ratan Tata and Lord Bhattacharyya to head the group but lack of candidates pushed him to take up the offer after he was assured a free hand with Ratan Tata stepping back but being there to advise and guide him.