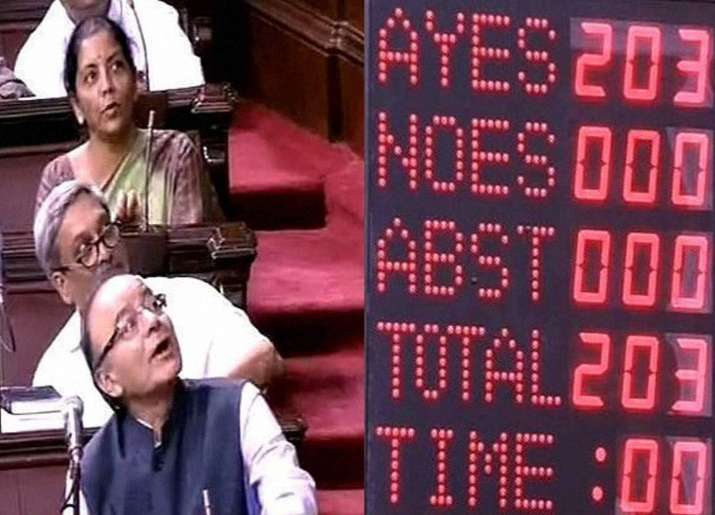 President Pranab Mukherjee on Thursday gave his nod to the Constitution Amendment Bill on Goods and Services Tax (GST), bringing the 122nd amendment of Constitution into effect. 
This came a week after Goa ratified the Bill, and became the 15th state to do so. At least 50 per cent of the states needed to ratify the bill before it could be sent to the President for his approval. 
After the Presidential assent, the government will notify the GST Council. Union Finance Minister will head the Council, which will comprise state Finance Ministers.
The GST Council will decide on the tax rate, cess and surcharges which are to be subsumed and also decide on the goods and services which would be exempted from the purview of the new indirect tax regime.
The states and the Centre are working overtime and talking to stakeholders to draft the Central GST, State GST and Integrated GST laws, which are to be passed in the Winter Session of Parliament in November.
The CGST and IGST will be drafted on the basis of the model GST law. The states will draft their respective State GST (SGST) laws with minor variation incorporating state-based exemption. The IGST law would deal with inter-state movement of goods and services.
The government plans to roll out the new indirect tax regime from April 1, 2017. GST, the biggest tax reform since Independence, which aims to create a uniform market for seamless movement of goods and services with one tax rate.
Since Parliament passed the Constitution Amendment bill on August 8, as many as 16 states, starting with Assam, have ratified the bill. 
The other states which have passed the legislation include Bihar (August 16), Jharkhand (August 17), Chhattisgarh (August 22), Himachal Pradesh (August 22), Gujarat (August 23), Madhya Pradesh and Delhi (August 24), Nagaland (August 24), Maharashtra, Haryana, Sikkim (August 29), Mizoram, Telangana (August 30), Goa (August 31) and Odisha (September 1).