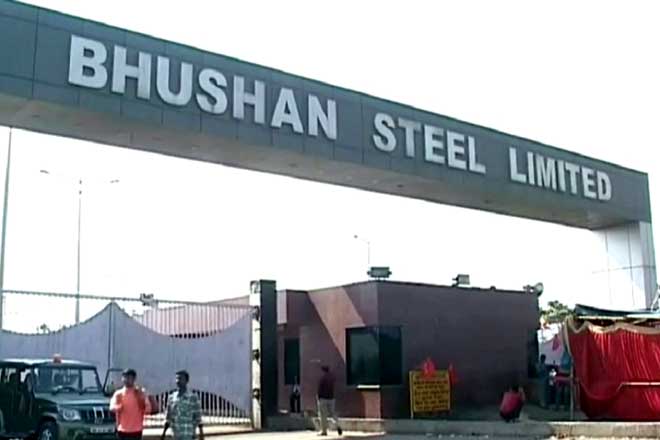 ​Bhushan Steel and sister concern Bhushan Power have become the latest among the 12 top corporate loan defaulters identified by the Reserve Bank of India to be dragged to the National Company Law Tribunal (NCLT) for bankruptcy proceedings. While Bhushan Steel – which has a liability of Rs 43,000 crore to 20 banks – has been taken to NCLT by the State Bank of India, Punjab National Bank has dragged Bhushan Power – which owes Rs 37,000 crore to a consortium of banks – to the tribunal for insolvency proceedings.
Both petitions have been filed under the Section 7 of the Insolvency and Bankruptcy Code (IBC), 2016, where the financial creditor initiates insolvency proceedings with a claim, Business Standard reported.
The move follows the government's clearance to an ordinance to amend the Banking Regulation Act, giving the RBI more powers to direct banks to resolve bad loans, following which the RBI identified 12 large loan defaulters for insolvency proceedings. Total NPAs of the banking system stand at over Rs 8 trillion of which Rs 6 trillion are with public sector banks. According to RBI, these 12 accounts owe Rs 2.5 lakh crore to the system, which constitutes around 25 per cent of gross bad loans.
The RBI's list of 12 troubled accounts, including Bhushan Steel and Bhushan Power, also comprises Alok Industries (Rs 22,075 crore), Amtek Auto (Rs 14,074 crore) Monnet Ispat (Rs 12,115 crore), Lanco Infra (Rs 44,364.6 crore), Electrosteel Steels (Rs 10,273.6 crore), Era Infra (Rs 10,065.4 crore) Jaypee Infratech (Rs 9,635 crore) ABG Shipyard (Rs 6,953 crore) and Jyoti Structures with a defaulted loan of Rs 5,165 crore.
Essar Steel, which was the first to be dragged to NCLT for bankruptcy proceedings, managed to get a stay from the Gujarat High Court.