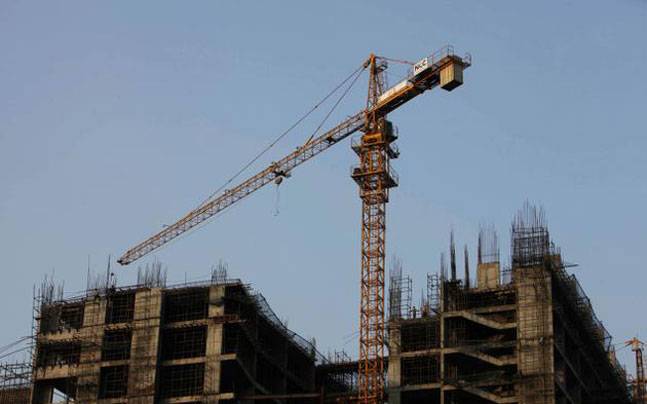 In what could come as adverse news for the Narendra Modi-led government, the Indian economy lost some momentum in the first quarter of 2015-16 with the gross domestic product or GDP expanding 7.1 per cent as compared to 7.9 per cent in the fourth quarter of 2015-16. 
The GDP was recorded a growth rate of 7.5 percent in first quarter of 2015-16. 
"The growth in GDP during Q1, 2016-17 at 2011-12 prices is estimated at 7.1 per cent as compared to the growth rate of 7.5 per cent in Q1, 2015-16," a press release by the Central Statistics Office (CSO) said. 
GDP is derived by adding taxes on products net of subsidies on products to GVA at basic prices. 
"Growth in collection of Union Excise duties, custom duties and service tax was  61 percent, 18 percent and 29 percent respectively in  Q1, 2016-17 as against growth of 104 percent, 22 percent and 14 percent respectively, in Q1 2015-16," it said. 
The Gross Value Added (GVA), which is estimated at the basic (rpt) basic price, showed a growth of 7.3 per cent in the first quarter of 2016-17. 
"The growth in GVA at basic prices during Q1, 2016-17, at 2011-12 prices, is estimated at 7.3 percent as compared to the growth rate of 7.2 per cent in Q1, 2015-16," the statistics released by the govt said. 
The GDP growth data is calculated under the new methodology at market price, while GVA is calculated primarily at factor cost. GDP is GVA plus taxes on products minus subsidies on them. 
The manufacturing sector registered 9.1 percent growth during Q1 of 2016-17 as against the growth rate of 7.3 percent in the corresponding period of last year.
The economic activities which registered growth of over 7 per cent in the April-June quarter, over year-ago period, are manufacturing; electricity, gas, water supply & other utility services; trade, hotels, transport & communication and services related to broadcasting; financial, insurance, real estate and professional services and public administration, defence and other services. 
Growth in agriculture; forestry and fishing; mining & quarrying and construction is estimated to be 1.8 per cent, (-) 0.4 per cent, and 1.5 per cent respectively. 
Finance Ministry attributed the slowdown to higher subsidy outgo and expressed confidence that good monsoon and impact of pay commission award will push the economic growth close to 8 per cent in the current fiscal. 
"Given the good monsoon which we had this year, the 7th Pay Commission payout effect and various structural reform measures which the government has taken we expect the growth to be higher than what we achieved last year (7.6 per cent), perhaps close to 8 per cent," Economic Affairs Secretary Shaktikanta Das told reporters. 
He was responding to the CSO data which revealed that India's GDP growth slowed to six-quarter low of 7.1 per cent in April-June period of the 2016-17 fiscal. 
On the CSO numbers, the Secretary said lower GDP is mainly on account of higher subsidy expenditure. 
"The main reason for that (slowdown) is about 53 per cent higher subsidy expenditure. That is mainly because from Q1 itself we have started releasing subsidy allocations to the food, petroleum and fertiliser side, so that is the main factor. 
"So, in fact, if you take out that subsidy expenditure, which is roughly about 0.3 per cent of GDP, then the GDP roughly would have been at 7.4 per cent, but that is the main reason," the Secretary said, adding that net direct taxes too went down. 
There are three "positives" in the data, he said. Exports have turned positive, manufacturing sector has increased at a higher rate of 9.1 per cent and services segment too have expanded. 
"The key concern is with regard to the gross capital formation, which is mainly on the investment side. We have to look into the reasons. We have taken certain measures for that and one can expect that going forward the positives on account of capital formation, will be visible," Das added.