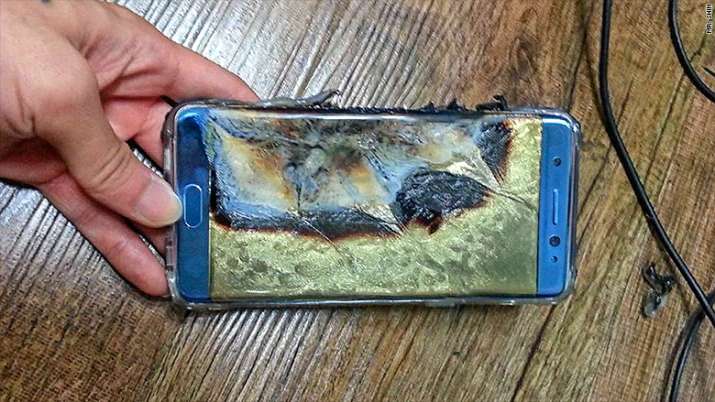 Samsung Electronics said on Monday that faulty battery caused its flagship Galaxy Note 7 to catch fire after discontinuing the fire-prone device more than three months ago.
A mix of thin separators between the positive and negative layers, abnormal squeeze in battery corners, abnormal bump in battery surface and absent insulating tape caused the Note 7s to explode and set on fire, Xinhua news agency quoted Samsung as saying. 
The findings are based on two investigations by US-based firms UL and Exponent, which examined batteries and one supply-chain analysis by a German company TUV Rheinland.
Samsung announced a massive global replacement of the Note 7 in September, shortly after the model's release, following several reported cases of devices catching fire. In October, the company announced that it would recall the model over the persisting issues.
The fiasco led to a 30 per cent year-on-year fall in the firm's operating profits during the third quarter of last year, to 5.2 trillion won ($4 billion).
On Tuesday, Samsung Electronics is scheduled to release its results for the last quarter of 2016, for which company forecasts point to a notable recovery in operating profits thanks to higher sales of chips and monitors.
The conglomerate has also been embroiled in the wide-ranging political corruption scandal, owing to the suspected involvement of its heir and de facto leader Lee Jae-yong.
Prosecutors have sought Lee's arrest as a bribery suspect due to large donations allegedly made by Samsung to organisations linked to Choi Soon-sil, the woman at the centre of the scandal, in exchange for favours.