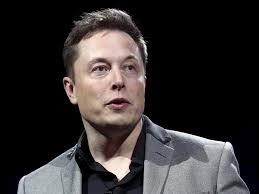 SpaceX CEO Elon Musk has termed last week's launch pad accident that destroyed a rocket and a communications satellite as the "the most difficult and complex failure" in the company's 14-year history and sought help from the public in its ongoing investigation.
"Still working on the Falcon fireball investigation. Turning out to be the most difficult and complex failure we have ever had in 14 years," Musk tweeted on Friday after a week of public silence.
SpaceX's Falcon 9 rocket exploded on September 1 at Cape Canaveral, Florida during a pre-launch test, destroying the rocket itself and a $200-million communications satellite that was set to play a key role in Facebook's plans to provide internet access to remote villages in Africa. No one was injured in the explosion.
In a note, Facebook CEO Mark Zuckerberg expressed his disappointment but also promised to come back stronger to fulfill his mission to "connect everyone".
"If you have audio, photos or videos of our anomaly last week, please send to report@spacex.com. Material may be useful for investigation," Musk appealed.
Sharing some details on the ongoing investigation, Musk said that the accident happened during a routine filling operation. 
"Engines were not on and there was no apparent heat source," he said.
"Particularly trying to understand the quieter bang sound a few seconds before the fireball goes off. May come from rocket or something else," the SpaceX Chief Executive said.
SpaceX, founded in 2002 by Musk, has been the face of American commercial space industry. It has been hired by the US space agency NASA to send cargoes and, ultimately, American astronauts, to the International Space Station.
The mishap was also a setback for NASA, which has been counting on the private company to keep the International Space Station stocked with supplies and, ultimately, astronauts.