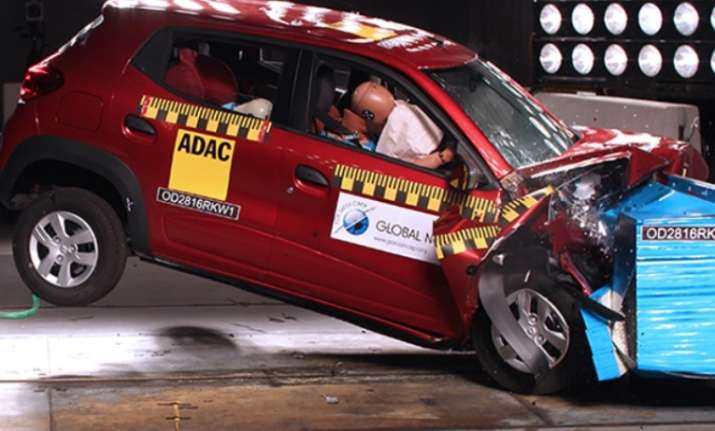 There has been no considerable improvement in the crash-worthiness of India-made cars in the fourth round of the crash tests. Putting Indian manufacturers under scanner, the Indian models of popular cars showed dismal results in the crash tests conducted by the safety watchdog Global NCAP.
The cars which underwent the tests were the updated versions of Renault Kwid and the Honda Mobilio. While the former fetched one star for adult occupant safety, the base variant of the latter was barred from even receiving a single star.
However, the variant of the Honda Mobilio with airbags showed a slightly better performance and was given three stars by the Global NCAP.
"Renault and Honda make safe cars in other markets, they have the know-how to make all their Indian cars much safer. We expect them to start doing so now," David Ward, Secretary General of Global NCAP said.
Renault Kwid
On the popularity scale, the Kwid may have accelerated, but the last round of the crash tests brought the car to a halt.
The test by the Global NCAP was a follow-up to the earlier tests as Renault had promised to rework the car's structure for better performance.
For the one star that the car scored, the test conducting body cited the addition of the driver airbag and a seatbelt pretensioner for the driver's seat. "Renault has made limited progress, they should be offering their one star car as the standard version not an option. Honda too has shown that with two airbags they can achieve 3 stars. These safety systems should not be options," Ward said.
Honda Mobilio
The base variant of the Honda Mobilio showed disastrous results in crash test. The absence of airbags for adult occupant protection earned it zero stars despite having a stable structure.
However, after it saw the results, the Honda requested the Global NCAP to test Mobilio's airbags variant.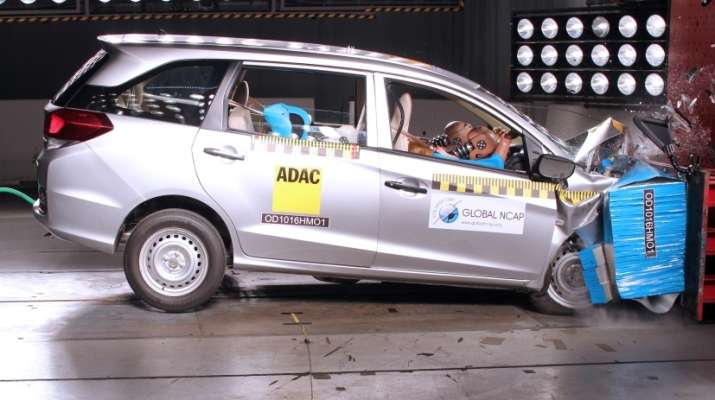 This came as respite for the company as the car with dual airbags achieved respectable three stars.
"In both the tests, the Mobilio body was found to be stable and survival space for passengers was maintained after collision, with no A pillar collapse. Furthermore, the opening and shutting of doors were possible after the collision, which is an important factor in rescue operations. This result was achieved with Honda's original vehicle body structure, Advanced Compatibility Engineering (ACE) body," Honda Cars India had said.