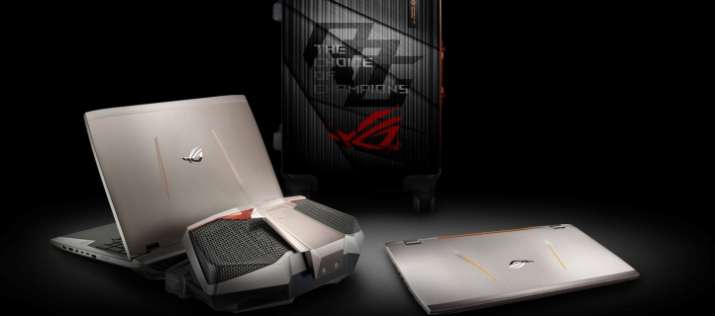 New Delhi: ASUS, the Taiwan-based technology major has today announced the launch of world's first liquid-cooled laptop 'Republic of Gamers' (ROG) GX700 in India, which is available at Rs 412,990.
The laptop is also the world's first 17-inch real 4K UHD gaming device to feature NVIDIA G-SYNC for stunning visuals.
The premium flagship machine comes with a detachable ROG-exclusive Hydro Overclocking System cooling module and is powered by the 6th-generation Intel Mobile K-SKU ('Skylake') processor and NVIDIA GeForce GTX 980 graphics card "to give users desktop-grade power at home and ultra-fast performance on the go," the company said in a statement.
The laptop has a hydro overclocking system, which provides unmatched cooling capabilities to GX700 and also opens up the possibility of superior overclocking. The CPU can be overclocked up to 48 per cent and the 64GB DDR4 memory can be overclocked by up to 43 per cent.
The laptop comes neatly packed in specially-made ROG-themed briefcase.
The company also unveiled its latest ROG Strix GL502, a compact 15.6-inch gaming laptop with 4K display that delivers breathtaking visuals. The ROG GL502 starts at Rs 127,990.
With the new line-up for its flagship ROG series in India, ASUS India is eyeing to capture 50 per cent share of the gaming laptops market in India by next year.
(With IANS Inputs)