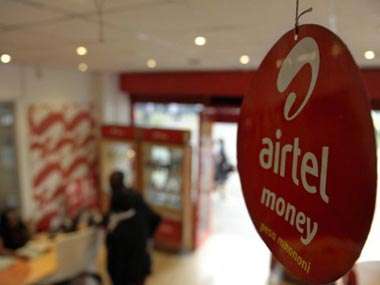 In the latest in the tariff war that the entry of Reliance Jio has triggered in the telecom industry with its 'Happy New Year' offer, Airtel has updated its 'myPlan Infinity' offers, adding two new plans priced at Rs 549 and Rs 799. 
The Rs 549 postpaid Airtel myPlan Infinity offer provides unlimited local and STD calls, and unlimited incoming roaming calls. The plan also includes subscriptions of Wynk Movies and Wynk Music. 
Moreover, users can send 100 local and STD text messages per day as a part of the plan along with 3GB of 4G data. Users of 3G connectivity will get 1GB internet data.
The Rs 799 postpaid myPlan Infinity offer comes with same benefits, but with increased data limit per month. It offers 5GB of 4G data and 3GB of 3G data to users. 3G handset users will get only 3GB of data.
The company has also updated its Rs 1,199 myPlan infinity offer. Compared to the two new plans, the older plan always offered unlimited outgoing roaming calls in addition. It also offers unlimited local and STD calls, unlimited incoming roaming calls, Wynk Music and Wynk Movies subscriptions, 100 local and STD messages a day, and 10GB of 4G data. 3G handset users will only get 6GB of 3G data.
The other myPlan Infinity plans from Airtel cost Rs 1,599, Rs 1,999 and Rs 2,999. All of these offer largely same benefits but with varying data limits – 15 GB, 20 GB and 30 GB respectively. 
Earlier this month, Airtel launched a plan that offers 'free unlimited calls to anywhere in India'. The company announced two new bundled prepaid packs that offer free voice calls across the country, along with data. The cheapest plan starts at Rs 145 and offers free Airtel to Airtel voice calls across India.