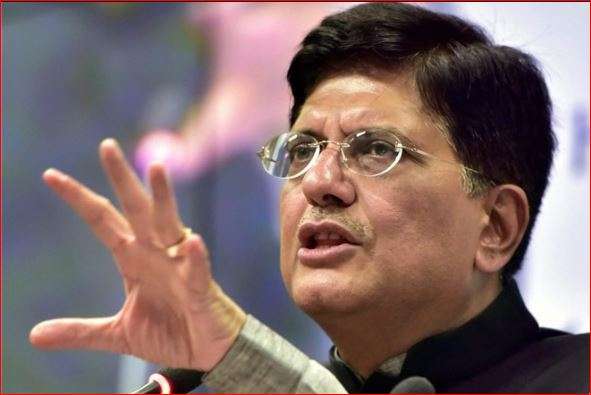 Though Railway Budget is no longer presented separately in the Parliament, Union Rail Minister definitely plays an important role in providing crucial inputs to the Finance Minister who presents Rail Budget as part of the Union Budget.
On February 1, Union Finance Arun Jaitley will present Railway Budget as part of the Union Budget. However, Jaitley's budget will have based on crucial inputs provided by Rail Minister Piyush Goyal.
Piyush Goyal comes from a renowned political family of Maharashtra. His father Late Ved Prakash Goyal was a respected BJP leader who served as a Union Minister for shipping in the Atal Bihari Vajpayee cabinet.
Goyal's mother Chandrakanta Goel was also a  three-term MLA in Maharashtra.
Piyush Goyal was a meritorious student since his school days. Goyal was all-India second rank holder in Chartered Accountant examination.He was also second rank holder in Law in Mumbai University.
A renowned investment banker, Goyal has advised top corporates on management strategy and growth. He has also served on the board of India's largest commercial banks including the State Bank of India and Bank of Baroda. 
Like his father, Piyush Goyal has held crucial positions in the BJP. In 1991 parliamentary elections, Piyush Goyal was the Deputy Campaign In-charge for the BJP. He has played significant roles for the BJP in all subsequent elections. 
In Narendra Modi government, Goyal was appointed Minister of State with Independent Charge for Power, Coal, New and Renewable Energy.
On 5 July 2016, Piyush Goyal took over as the Minister of Mines (Minister of State with Independent charge) from Narendra Singh Tomar.
On 3 September 2017, Goyal was elevated to the cabinet rank and he was given charge of the crucial Railway ministry.