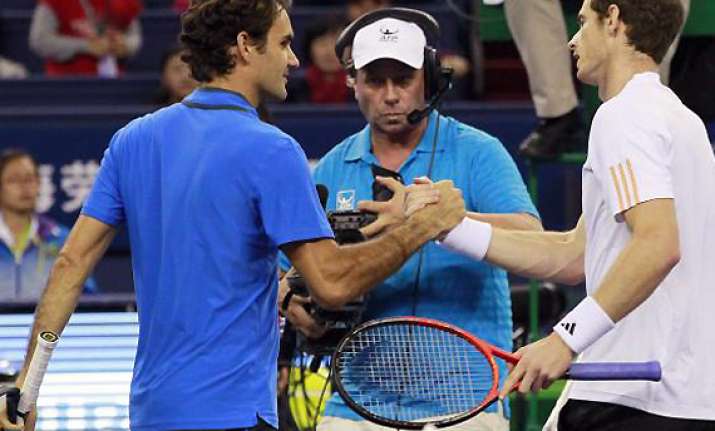 Two-time defending champion Andy Murray beat Roger Federer in a rain—affected semifinal Saturday to set up a rematch of the U.S. Open final against Novak Djokovic at the Shanghai Masters.
Djokovic moved into his 10th final of the year by beating fourth—seeded Tomas Berdych 6—3, 6—4 in the earlier semifinal.
Murray broke Federer in the fifth game of the first set but then wasted seven break points in the first game of the second, as the top—ranked Swiss managed to hold serve before a brief rain delay interrupted the match.
But Federer couldn't stave off Murray as he again broke to go up 3—2, but the U.S. Open champion had to endure one more rain delay before serving out the match.