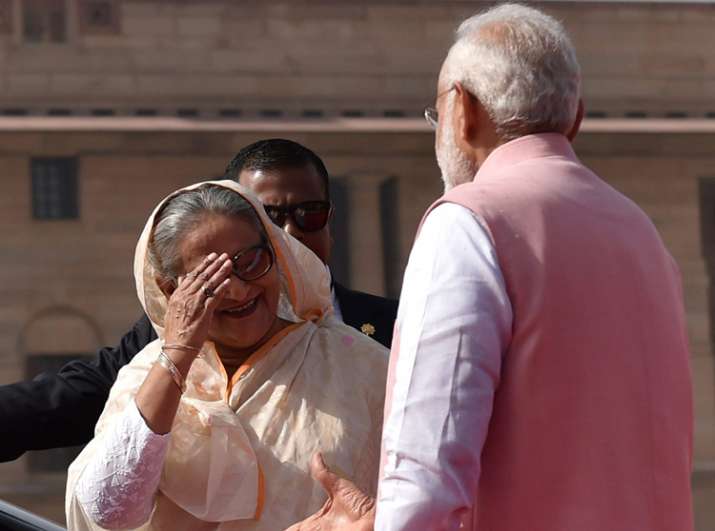 Diplomatic engagement are often dull and serious affairs. But on Saturday, the joint press conference between Prime Minister Narendra Modi and his Bangladeshi counterpart Sheikh Hasina had a moment of laughter, credit for which goes to former's quick wit. 
After inking of several pacts between the two countries, the two leaders were asked to "step down" from the dias by the presenter for a photo op. 
"May I request the two Prime Ministers to step down?" the presenter said. 
While getting down the dias, Prime Minister Modi quipped, "Step down?" on which the entire hall erupted in laughter. 
#WATCH: This funny moment happened live at Hyderabad House during PM Modi and Bangladesh PM Sheikh Hasina's joint statement. pic.twitter.com/Z1D7AbB3eb

— ANI (@ANI) April 8, 2017
Both Modi and Hasina were also seen laughing while exchanging some words, probably on former's comment itself. 
Modi and Hasina today held talks on key bilateral, regional and international issues of mutual concern. 
The leaders also explored ways to strengthen bilateral ties in key strategic areas of defence, security, trade and energy. 
Hasina, who arrived here yesterday on a four-day trip will visit Ajmer tomorrow and will also meet Indian business leaders on Monday.