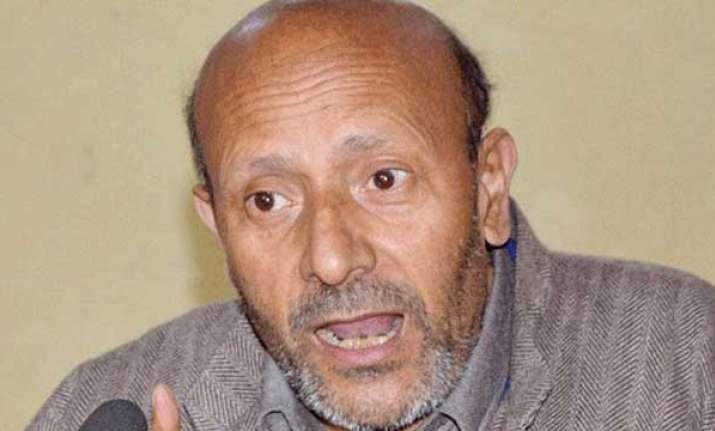 Independent lawmaker and legislator from Langate constituency in north Kashmir, Engineer Rasheed, said that the huge funeral of slain Hizbiul commander Burhan Wani was enough to confirm that Burhan was ruling the hearts of people in the Valley despite the state being ruled through the barrel of a gun. 
 

"It is not New Delhi but Burhan and Abu Dujana (Lashkar-e-Toiba commander) who are ruling the state," Rasheed was quoted by Economic Times in its report as saying. 

 
Rasheed also called for conducting plebiscite on both sides of Line  of Control to find a permanent solution to the long-pending Kashmir issue. He said that J&K was neither an integral part of India nor jugular vein of Pakistan. 
"Hold plebiscite to resolve Kashmir issue. If you agreed to pay compensation to the family of Khalid Muzaffar Wani then you accepted that he was killed. You have lost in front of the ideology of Burhan Wani," Rashid said.
Rasheed said that while just few hundred people participated in the funeral of late Chief Minister Mufti Sayes, the funeral of Abu Qasim, a non state subject, was attended by about fifty thousand people, asserting that it was only because "for Kashmiris militants are not terrorists." 
He even went on to compare Burhan Wani to Subhash Chandra Bose and Raj Guru.
 

"History is witness to the fact that when people are deprived of their fundamental rights it gives birth to Yasir Arafat, Subash Chandra Bose, Raj Guru or Burhan Wani," said Rasheed.