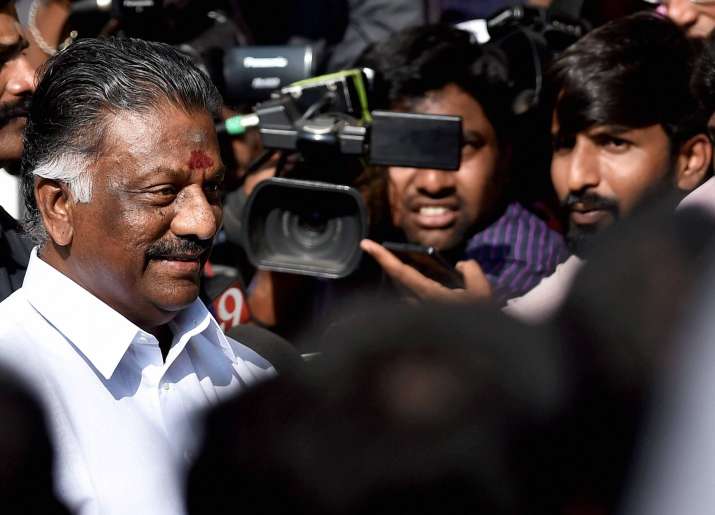 Tamil Nadu Governor C H Vidyasagar Rao on Monday accepted the resignation of Chief Minister O Panneerselvam who quit yesterday to make way for AIADMK General Secretary VK Sasikala. 
However, in his reply to Panneerselvam's resignation letter, the Governor has asked him and his council of ministers to function "until alternate arrangements are made."  
After Sasikala was chosen by AIADMK MLAs as the legislative party leader yesterday, Panneerselvam resigned from the CM post citing "personal reasons." 
He thanked Prime Minister Narendra Modi and Governor Rao for all the support and cooperation extended by them during his current tenure. 
In near identical letters to Modi and Rao, he conveyed his gratitude to them. 
"I would like to convey my sincere gratitude for all the support and cooperation extended by you during my tenure as Chief Minister of Tamil Nadu," he said. 
"Thank you once again sir," Panneerselvam said in the letters, copies of which were circulated to media. 
Panneerselvam was appointed and sworn-in Chief Minister of the state by Rao on December 5 within hours of the then chief minister J Jayalalithaa's death. 
Panneerselvam had met Modi more than once with the final personal interaction between the two focusing on the jallikattu issue that rocked the state last month. 
Sasikala, 62, shadow of Jayalalithaa for nearly three decades, is set to become the Chief Minister of Tamil Nadu as the AIADMK Legislature Party elected her as its leader, over a month after she became the party's powerful General Secretary. 
She is expected to be sworn-in as the third woman Chief Minister of the state this week.