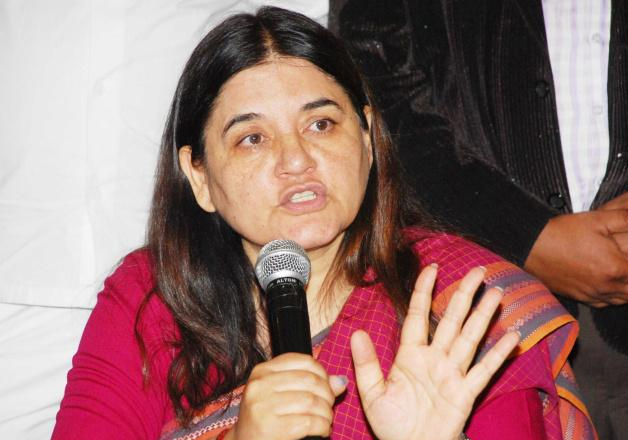 Ahead of International Women's Day on March 8, Union Minister for Women and Child Development Maneka Gandhi delivered a controversial remark that has invited severe criticism from several quarters of the society.
Speaking to NDTV, the minister said that 'early curfew in hostels were needed as it is a matter of safety'.
Justifying her remark, she further said that 'restrictions were necessary to protect students from their own hormonal outbursts'.
"As a parent who's sending a daughter to a college, or a son, I would expect him and her to be protected. And perhaps, one of the protections is against themselves. When you are 16 or 17, you are hormonally challenged. So, to protect you from your own hormonal outbursts, perhaps a lakshman rekha is drawn. It is really for your own safety," she said.
She, however, did not discriminate between girls and boys over early curfew saying the 'deadlines should be the same for both boys' and girls'. 
"Why should the boys be allowed to wander about in the campus after 6? Let them also stay in and do their work," she said.
The minister's remark didn't go down with public who took to microblogging site Twitter to express their unhappiness.