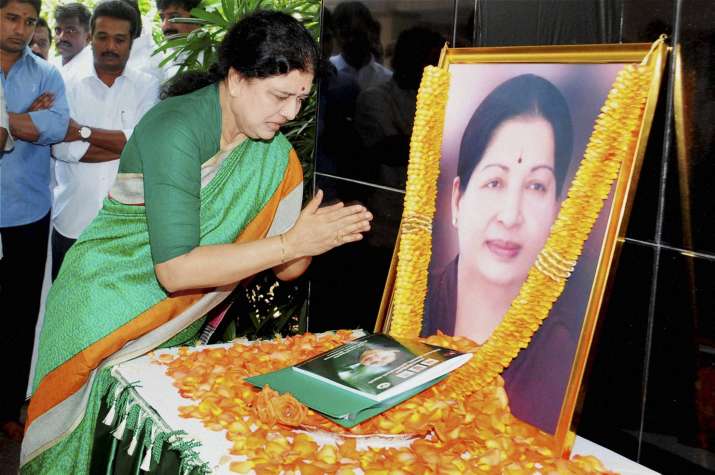 In an apparent attempt to dispel rumors surrounding Jayalalithaa's death, a team of doctors who were involved in her treatment said the then Tamil Nadu Chief Minister had died due to multiple organ failure. 
"It was severe infection with damage to organs that led to her death," said Richard Beale, the British doctor who was a member of the doctors' team, said today.  
Dr Beale said she had high diabetes that led to respiratory failure and dysfunction of her organs. 
"At the beginning, when she was unwell, she was not able to interact. Later on the situation improved and she was aware and able to interact more," Dr Beale said.  
On the question over why no photo of her was published, Beale said it is absolutely not normal to publish a photo as it is considered as an intrusion on the patient's privacy. 
Jayalalithaa was rushed to the Apollo Hospitals here on September 22 last year. 
Dr Beale asserted that she was conscious while being brought in an ambulance from her home.  
The late Chief Minister was on and off ventilator and often also interacted after being admitted for fever and dehydration, Richard Beale told a news conference here.  
Beale was flanked by P Balaji of Madras Medical College and K Babu of Apollo Hospitals, who had signed in election forms on which her thumb impression was taken.  
This was for nominating AIADMK candidates for elections to two seats and bypoll to one segment last year.  
Beale clarified that it was possible for sepsis, the body's response to infection, to spread fast and damage other organs though Jayalalithaa showed signs of recovery during her 75-day stay at the Apollo Hospitals here.  
On the day she was admitted "she became short of breath at home and very short of breath when the ambulance brought her to the hospital...there was an infection resulting in damage to organs and contributing to shortness of breath".  
He said at that time "it was not clear" what the source of infection was "but subsequent tests showed there was indeed infection in her blood".  
"So bacteria were going from the blood and that was where the infection was identified and resulted in her general poor condition," he said.  
It was known that Jayalalithaa was suffering from diabetes and high blood pressure, he said.