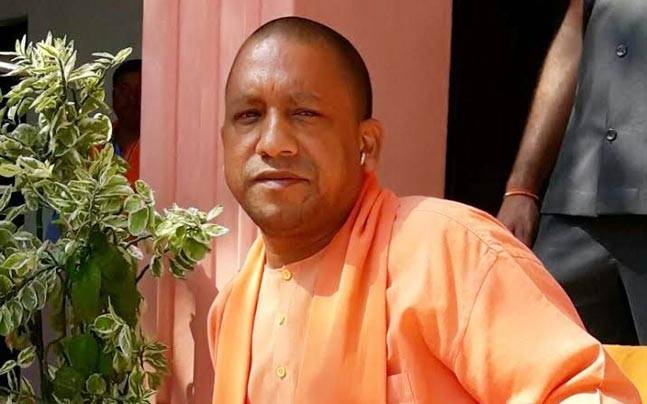 While the 'immediate' and 'stringent' actions taken by newly elected Uttar Pradesh Chief Minister Yogi Adityanath are being criticised by many, the other chunk of population seems to be in total support of his style of working.
This is the reason why Hindu Yuva Vahini – a pro-Hindutva outfit founded by him in 2002 – has seen a spike in membership applications with over 5,000 requests being received on an average every day, ever since Yogi Adityanath sworn in as UP CM, says a report in The Indian Express. 
Moreover, Hindu Yuva Vahini (HYV), which had no norms or rules for recruitment previously, has issued guidelines for induction of new members. Earlier, the HYV used to receive 500 to 1,000 such applications every month. 
According to the new guidelines issued by HYV state office in-charge P K Mall, candidates will have to undergo a one-year scrutiny process, including a background check ad verification to know whether they had any previous inclination towards any political party. 
The circular, sent to office-bearers in all districts and divisional units, warns them to "be careful while inducting a new person as a member" in the organisation, which does not have any female members. 
"A lot of people want to join the organisation with a strategy to defame it and hence activities as well as background of the new applicants must be checked. After induction, a newcomer would be given post in the organisation only after working as an ordinary worker for at least six months," the circular was quoted by The Indian Express as stating. 
Earlier, an applicant used to be charged Rs 11 for membership for membership with receipts being handed out. But the membership is now free and only online applications will be accepted. 
"In the past, only around 500 to 1,000 people used to contact HYV for membership in a month. But after March 19, since Mahantji (Yogi Adityanath) was sworn in as CM, we are receiving membership requests, including over phone, from more than 5,000 people every day," said P K Mall. 
He claimed that membership requests have been received from other states too, including Maharashtra, Tamil Nadu, Kerala, Karnataka and Odisha. He further claimed that HYV has a current membership of nearly 2 lakh.