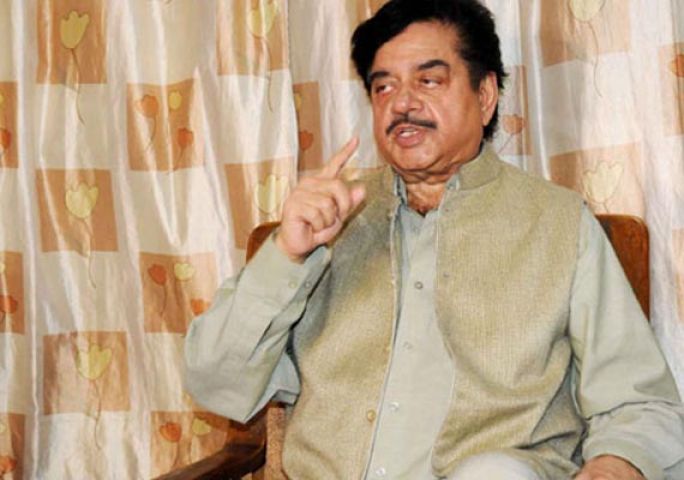 Gurmehar Kaur has withdrawn from the #StudentsAgainstABVP campaign due to alleged rape and death threats. However, there are people who have come in support of the Lady Shri Ram College English Honours student. 
Now, veteran actor and BJP MP Shatrughan Sinha has opened up and spoke in favour of the Delhi University girl while targeting Virendra Sehwag and Randeep Hooda.
The actor expressed concern over the tension prevailing in the university and said that in a democracy, everybody has the right to speak his/her heart out which couldn't be suppressed.
Gurmehar took a stand against the violence perpetrated by the ABVP (Akhil Bharatiya Vidyarthi Parishad) following their clash with the AISA (All India Students Association) at Ramjas College.
She then went on to start an online campaign known as #StudentsAgainstABVP holding a placard.  She then posted it as her display picture on social media, which became viral. 
What followed next was that former cricketer Sehwag, wrestler Yogeshwar Dutt and actor Randeep Hooda questioned her motives and trolled her in the long run.
Now, Shotgun Sinha has lashed out against Sehwag and Hooda saying that the girl was being terrified into silence by the self-appointed desh bhakts and nationalists who are simply "closet bullies".
Condemning the trolls on Gurmehar, Shatrughan said that it is time that people stop labelling every Indian who speaks of peace with Pakistan as "anti-national". 
He further requested that the kids of India should be left alone and give them the liberty to speak what they want.
"If we continue to bully the young, we'll soon have no individual thoughts and opinions, only the herd mentality. You may not agree with what that girl says. But you can't silence her voice no matter how much you dislike her point-of-view", added the actor.
Shatrughan also had some strong words for BJP as well. He said that if it was true that Gurmehar was receving rape threats, then it was really shameful on the Government for not arresting the thugs who are camouflaged as nationalists.
"It is not patriotic to bully and threaten the young into silence. We need the youth to speak its mind to grow as a nation. True dissent is a birthright of democracy," he added.