Follow us on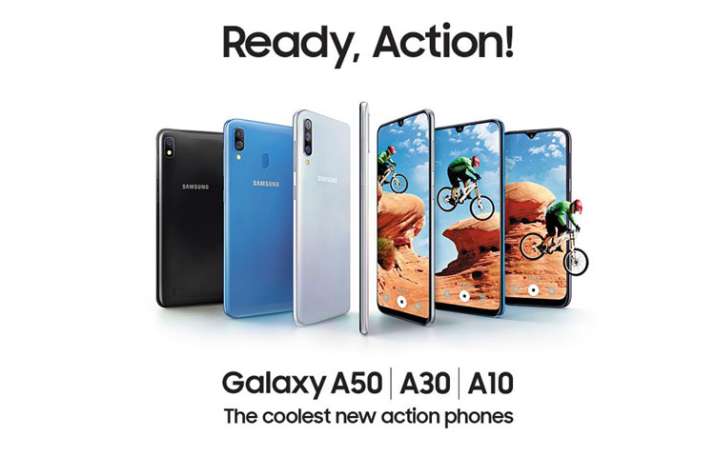 Samsung, the South Korean tech giant recently launched its new A-series smartphones to take on the Chinese player Xiaomi and has managed to sell more than two million in just forty days, starting at March 1, making revenue of $500 million.
Also, read: Samsung Galaxy A70 page goes live, to launch next week in India
Samsung plans on targetting $4 billion in revenue this year with the Galaxy A series. The company earlier this month announced the Galaxy A20, which was the fourth phone this year that sells for Rs 12,490 in India.
Other Samsung phones in the A-series include the Galaxy A10 that is priced at Rs 8,490, Galaxy A 30 priced at Rs 16,990 and Galaxy A50, which is available in two variants at Rs 19,990 and Rs 22,990.
Ranjivjit Singh, Chief Marketing Officer and Senior Vice President, Samsung India told IANS on Monday, "In the first 40 days starting March 1, we have sold a total of two million units of three Galaxy A models in India - A50, A30 and A10. The revenue turnover from these three phones in 40 days is $500 million".
He further added, "I think this a record for any brand in the industry".
The company now plans on gearing up to launch the Galaxy A70 smartphone with the triple rear camera next week along with the Galaxy A80 that features the rotating camera feature.
Singh said, that the Galaxy A70 will launch next week in Rs 25,000 to Rs 30,000 bracket and the Galaxy A80 will launch in the Rs 45,000 to Rs 50,000 bracket by May.
Samsung had earlier announced that the company would launch at least one phone every month starting from March to June, this year.
(With IANS inputs)
Also, read: Google set to announce something new on May 7, a possible Pixel 3a duo launch expected