Follow us on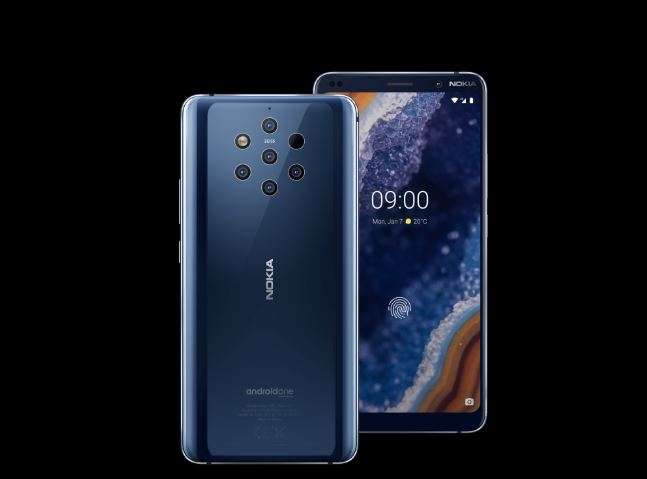 The much awaited Nokia 9 PureView is here. HMD, the makers of Nokia phones, today launched 5 new Nokia phones at the 2019 Mobile World Congress (MWC 2019) in Barcelona.
Also, read: The World's first foldable screen smartphone: All we know about Samsung Galaxy Fold phone, available on April 26th at $1,980
The HMD global today announced Nokia 1.1 Plus, Nokia 4.2, Nokia 3.2, Nokia 210 and the Nokia 9 PureView.
Nokia 9 PureView is the top of the line phone aimed to take photography to the next level.
Nokia claims the 9 PureView uses the most advanced photography system ever on a smartphone. It has five 12 megapixel cameras that captures images simultaneously and fuses them together.
Two of the Zeiss cameras are RBG (shoot in colour) while three cameras are monochrome . Nokia claims that all the five sensors work in tandem. It has f/1.8 lens in all the five cameras. When you click, all the five cameras shoot multiple exposures simultaneously and then add more detail before the final picture is out. The company also promises  next-level focal control.
This, if it works, will surely set the future of smartphone photography. We wonder if makers of iPhone or for that matter Pixel phones are keeping a tab.
The phone has a robust chasis build from machine aluminium. And expectedly, it has a wireless charging feature. No doubt that this Nokia's most ambitious launch in times when the company is trying to resurrect itself.
The operating software is Android 9 Pie. The Nokia 9 PureView uses Artificial Intelligence to understand your preferences. The phone uses adaptive battery and you don't need to be an expert to know that it is going to last longer than the previous ones.
Also, read: Samsung Galaxy S10, Galaxy S10+ and Galaxy S10e price in India revealed, pre-orders begin