Follow us on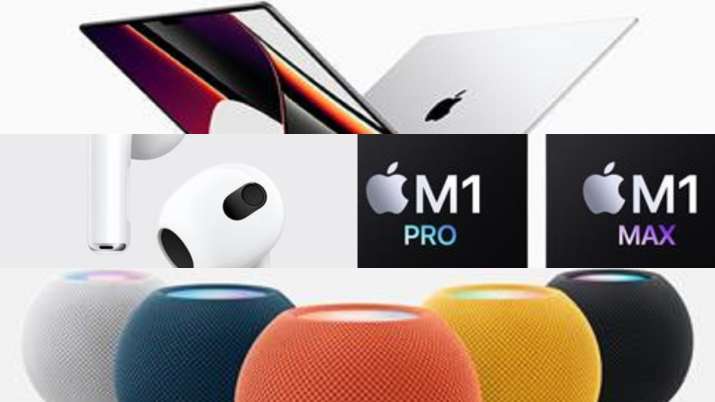 Apple on Monday in its second launch event this fall, unleashed new MacBook Pro, AirPods 3, Home Pod mini, new M-chip sets and new music subscription plans named voice plans.
The launch event was live-streamed across Apple's website, on the company's YouTube channel, and via the Apple TV application on iPhone, iPad, Mac, and Apple TV.
Apple launch event October 18, 2021 | Highlights
Apple unveils new MacBook Pro laptop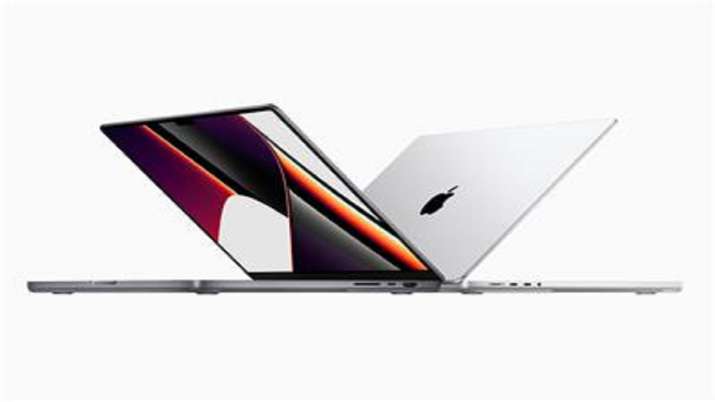 Apple has launched its most powerful completely redesigned MacBook Pro -- 14-inch, 16-inch with an iPhone like notch, 6 speaker set-up, 80 per cent more base, better FCP performance, longer battery life, fast charges among other features.
The new laptops are powered with M1 Pro and M1 Max -- the first pro chips designed for the Mac -- in 14- and 16-inch models.
The new 14-inch MacBook Pro model starts at Rs 194,900, and Rs 175,410 for education and the 16-inch MacBook Pro model starts at Rs 239,900, and Rs 215,910 for education.
The new MacBook Pro models with M1 Pro and M1 Max are available to order today on apple.com/in/store. They will begin arriving to customers and will be available at select Apple stores, starting October 26.
MacBook Pro delivers groundbreaking processing, graphics, and machine learning (ML) performance whether running on battery or plugged in, as well as amazing battery life, the company said in a statement.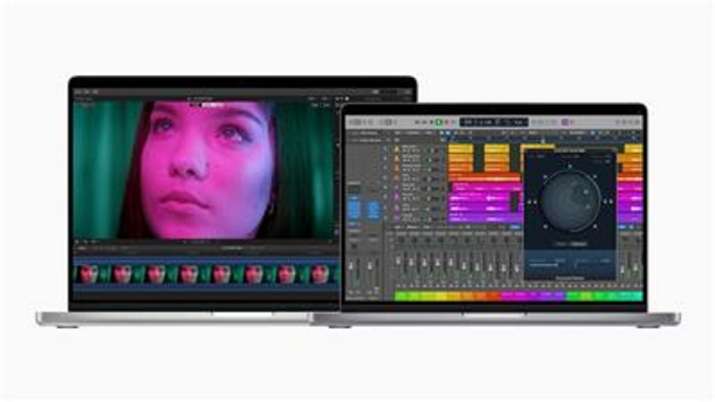 "The all-new MacBook Pro adds a breathtaking XDR display, more ports like MagSafe 3, an advanced 1080p camera, and a sensational six-speaker sound system, all in a stunning new design. The new MacBook Pro simply has no equal and is by far the best pro notebook we've ever built," said Greg Joswiak, Apple's senior vice president of Worldwide Marketing.
The new MacBook Pro also features a stunning Liquid Retina XDR display, a wide range of ports for advanced connectivity, a 1080p FaceTime HD camera, and the best audio system in a notebook.
Combined with macOS Monterey, which is engineered down to its core to take full advantage of M1 Pro and M1 Max, the user experience is simply unrivaled, the company said.
The new MacBook Pro joins the 13-inch MacBook Pro with M1 to form the strongest lineup of pro notebooks ever.
M1 Pro and M1 Max are the next breakthrough chips for the Mac.
The CPU in M1 Pro and M1 Max delivers up to 70 per cent faster CPU performance than M1, so tasks like compiling projects in Xcode are faster than ever.
The GPU in M1 Pro is up to 2x faster than M1, while M1 Max is up to an astonishing 4x faster than M1, allowing pro users to fly through the most demanding graphics workflows.
Powering the all-new MacBook Pro, new chips feature up to a 10-core CPU, 32-core GPU, 64GB of unified memory, ProRes acceleration, and industry-leading power efficiency.
​AirPods 3 introduced
Apple announced the third generation AirPods. The new AirPods 3 follows the design language from its predeccessor with more sensors. It comes with a new low-distortion drivers.
The third generation of AirPods featuring spatial audio starts from Rs 18,900 in India.
AirPods (3rd generation) will be available to order from apple.com/in/store starting from Monday, with availability in stores beginning October 26.
By combining the power of the H1 chip with an Apple-designed acoustic system, the new AirPods use computational audio to deliver breakthrough sound with Adaptive EQ.
Users can enjoy spatial audio featuring Dolby Atmos in Apple Music, movies, and tv shows, along with dynamic head tracking, across Apple devices.
The extended battery life enables up to six hours of listening time and up to 30 hours of total listening time with the convenient charging case.
"We are excited to introduce the next generation of AirPods, featuring unrivalled sound through Adaptive EQ and spatial audio with dynamic head tracking, along with seamless interaction between Apple devices — making the world's best-selling headphones even better," said Greg Joswiak, Apple's senior vice president of Worldwide Marketing.
AirPods (2nd generation) will be available at Rs 12,900 and AirPods Pro now come with MagSafe Charging Case for the same price of Rs 24,900.
Apple HomePod Mini launched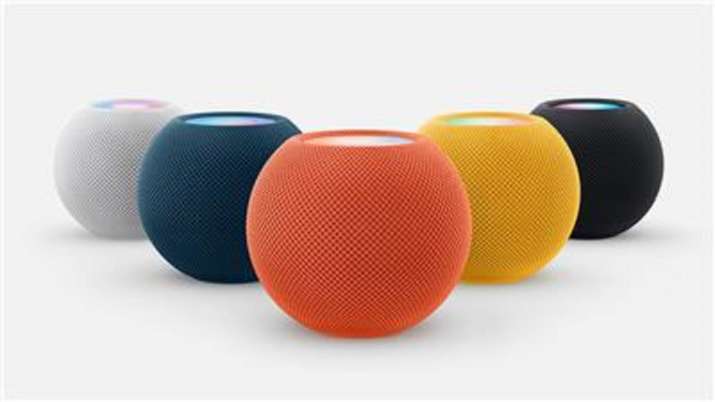 Apple unveiled new HomePod mini smart speaker with new eye-catching colours. HomePod Music has been launched in three new colours -- Blue, Yellow and Orange -- starting in November for just Rs 9,900.
At just 3.3 inches tall, HomePod mini offers a great music-listening experience, the intelligence of Siri, and smart home capabilities, with privacy and security built in.
"HomePod mini sounds incredible, and with access to more than 90 million songs in the global Apple Music catalog and deep integration with your Apple devices, it's the must-have smart speaker for iPhone users," said Bob Borchers, Apple's vice president of Worldwide Product Marketing.
Apple announces new music subscription plan
Apple announced new music subscription plan for Apple Music named the Voice plan. It is priced at $4.99 (approx Rs 375) per month and will be introduced in eleven regions initially.
Apple Music Voice Plan, a new subscription tier for Apple Music designed around the power of Siri, for just Rs 49 per month.
"With Siri actively used on hundreds of millions of devices worldwide, we are thrilled to add this new plan that delivers an effortless music experience just by using your voice and makes Apple Music accessible to even more people around the world," said Oliver Schusser, Apple's vice president of Apple Music and Beats.
(With inputs from IANS)
ALSO READ | Nokia XR20 rugged smartphone launched in India: Price, specifications
ALSO READ | iPhone 13 Review: The best of the bunch