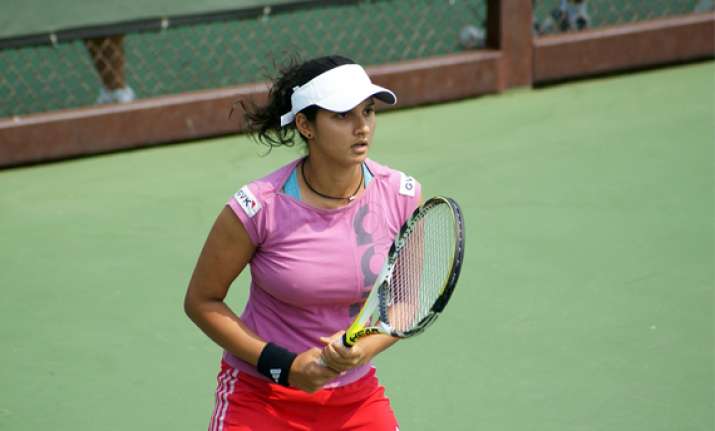 New Delhi, Dec 26: Sania Mirza was named on Monday to spearhead the four-strong Indian challenge in next month's Fed Cup, where the country will strive to get back to Group I in the Asia/Oceania zone.

The selectors made wholesome changes as they included national champion Rutuja Bhonsle, old hand Isha Lakhani and young Prerna Bhambri in the four-member squad.

The axe fell on Poojashree Venkatesha, veteran Rushmi Chakravarthy and Aishwarya Srivastava, who were part of the squad the last time around.

The team was relegated to Group II after losing all the three round-robin league ties and then the play-off rubber to Chinese Taipei.

India had won only three matches and two of those were singles wins by Sania.

Rohit Rajpal was named as captain and Enrico Piperno the coach of the team.

The Group competition will be held in Shenzhen, China from January 30 to February 4.