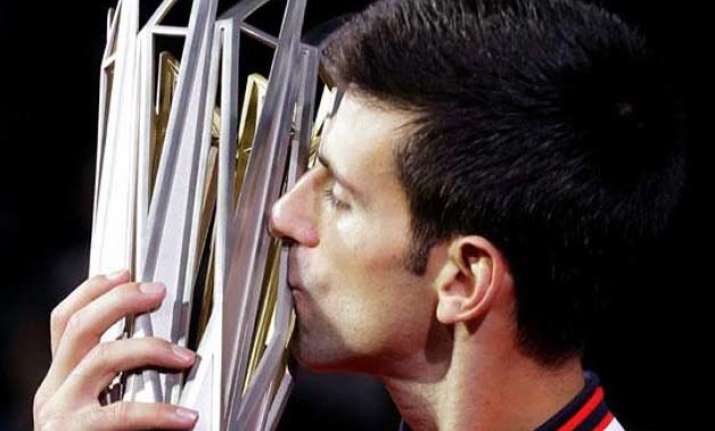 Madrid: Serbian tennis player Novak Djokovic held on to his No.1 place in the Association of Tennis Professionals (ATP) men's singles rankings released on Monday after winning the Shanghai Masters, extending his current winning record to 17 consecutive matches.
The Shanghai Masters is Djokovic's ninth title this year and the 57th of his career. Frenchman Jo-Wilfried Tsonga, who entered the top-10, lost 2-6, 4-6 on Monday to Djokovic during the final, reports Efe.
Spaniards Rafael Nadal and David Ferrer are seventh and eighth.
The top-10 rankings:
1. Novak Djokovic (Serbia) 16,785 points
2. Andy Murray (Scotland) 8,750
3. Roger Federer (Switzerland) 8,430
4. Stan Wawrinka (Switzerland) 6,630
5. Tomas Berdych (Czech) 4,840
6. Kei Nishikori (Japan) 4,705
7. Rafael Nadal (Spain) 4,330
8. David Ferrer (Spain) 3,805
9. Milos Raonic (Canada) 2,820
10. Jo-Wilfried Tsonga (France) 2,590.