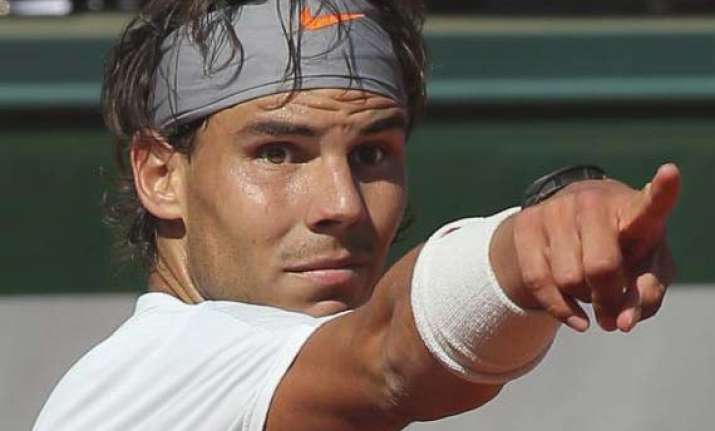 Beijing: Rafael Nadal of Spain made winning start at the China Open as he swept past Santiago Giraldo of Columbia 6-2, 6-4 to set a second-round clash with German Philipp Kohlschreiber.
The world number two broke his opponent five times and closed the match after one hour and 29 minutes' battle, Xinhua reported.
Asked if he thought he could eventually surpass Federer's tally of 17 major titles, he said: "Here we are, 27 years old, and it's much more than what I ever dreamed.
"So I'm going to try to keep working hard. If I'm able to do it, if I am able to be healthy and to compete well for the next four years, I am going to try to create opportunities to keep winning in important tournaments."
"If that happens, I will have the chance to keep being at the top. If I am at the top, I will have a chance to win more tournaments.
"But to overtake Roger is something that nobody did in I don't know how many years of history. So it's going to be a big coincidence if that happens in a period of ten years.
"(Whether it happens or not,) the only thing I am sure of is when I am going to leave this tour, I am going to be very happy about what I did. I tried everything in every practice, in every match. I gave everything."
Nadal is competing in Beijing for the third time. He won the title on his debut in 2005 and reached the semifinals in 2009.
The left-hander is on an 18-match winning streak since a shock first-round exit at Wimbledon and is chasing his 11th title of a season that he only began in February.
Other major winners on Tuesday's ATP event are fifth seed Richard Gasquet of France, eighth seed John Isner of United States and fourth seed Tomas Berdych of the the Czech Republic.