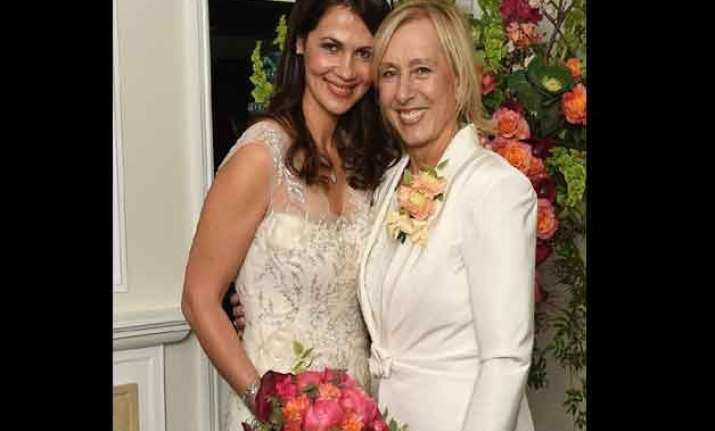 Former Women's Tennis queen Martina Navratilova, 58, married Julia Lemigova, former Russian model last month before Xmas.
Martina has always been forthright on the subject of both her own sexuality (she came out as bisexual 33 years ago, at a time when it was pretty unthinkable to do so) and on gay rights in general. On December 15, though, she took advantage of changes in the law to marry Julia, who has been her partner for the past six-and-a-half years.
The marriage in New York was seen very much as a public statement — as the proposal had been (Martina went down on one knee, on camera, during the U.S. Open to pop the question). Now Julia is amused to find herself regarded as the David Furnish of the lesbian world, and something of a poster-girl for same-sex marriage. But the question remains, given the amount of (emotional) baggage each woman has brought to the union, is there really any chance of long-term happiness?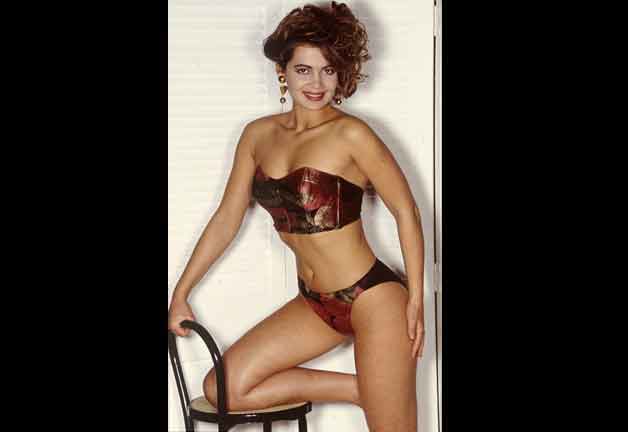 Martina has had to fight two former lovers through the courts when they claimed huge swathes of her fortune and Julia herself, who has two daughters, tragically suffered the loss of a five-month-old son in suspicious circumstances.
 'I grew up in Russia and I didn't know it existed,' she says. 'No one talked about it. I must have been 17 or 18 — I'd already moved to London — before I knew that same-sex relationships happened.' Yet here she is, discussing the wedding for the first time, and sounding just like any bride — and a touchy teary, too. 'Yes it was emotional. How would it not be?' says Julia, who still looks like a beauty queen at the age of 42.
She first met Martina at a Parisian dinner party 14 years ago.
'I was modelling, living in Paris and meeting all these amazing people — famous people, royals, and then we were introduced. I'm not a tennis fan but, of course, I knew who she was and we just got chatting.
'I suppose our similar Eastern European backgrounds provided the connection at first. There was a lot in common. I remember her being very funny, and us just laughing a lot.'
By the time she met Martina again, in a restaurant in Paris of all places, eight years had passed and Julia had had two daughters, Victoria, now 13, and Emma, eight, from two different (failed) relationships.
She insists the relationship was platonic at first. 'She would come round and play tennis with the girls. She was a friend, first. Then slowly, a different feeling was growing.' Julia, who runs a skincare business called Russie Blanche, was living in Paris at this time. Martina became a frequent visitor. In time, she and her daughters travelled to Martina's home in Miami to visit.