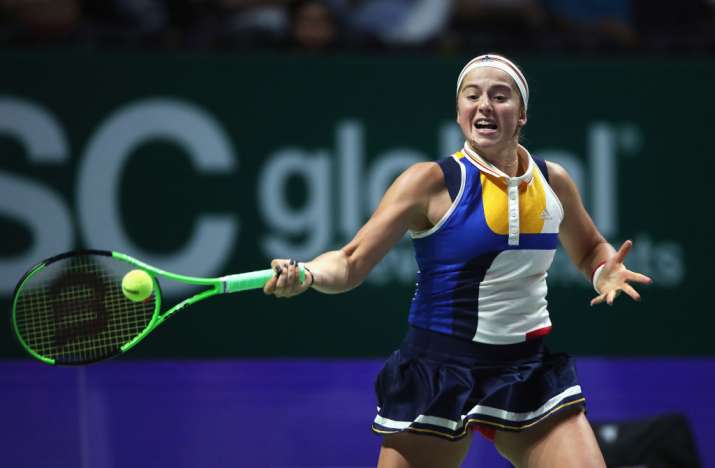 Karolina Pliskova won her group at the WTA Finals despite losing to already-eliminated Jelena Ostapenko 6-3, 6-1 Thursday. The 20-year-old Ostapenko, who won the French Open this year and was making her WTA Finals debut, finished with a 1-2 record in the White Group. Pliskova is 2-1 and will play in the semifinals.
Ostapenko earned 500 ranking points and $304,000 in prize money this week. She is the first Latvian to play in the year-end event.
Pliskova led 3-2 in the first set, but Ostapenko won the next seven games for a 6-3, 3-0 lead.
Pliskova, who earned the No. 1 ranking for the first time in her career after Wimbledon, remains in contention to end the season at the top. Ostapenko and Venus Williams are no longer in contention for the year-end No. 1 ranking.
The winner of Thursday's other match between Garbine Muguruza and Williams will claim the second semifinal spot from the White Group.