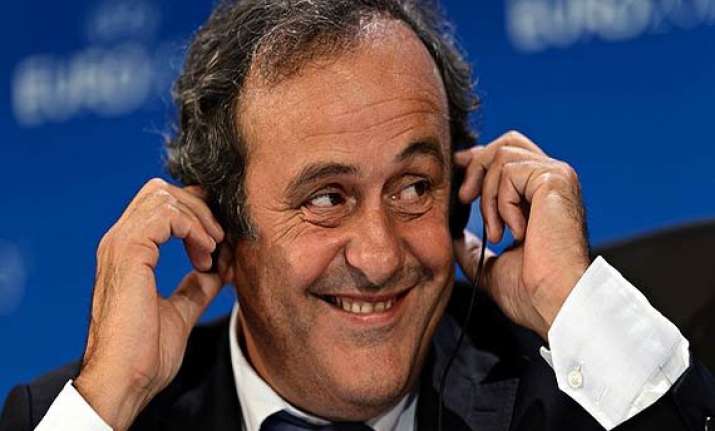 Rome: UEFA president Michel Platini says he will not support Sepp Blatter in his bid for a fifth term as FIFA president.Platini tells Italian state TV "I wish him well but four years ago he asked for our support by telling us that it would be his last candidacy. Now he's again asked for our support and I told him we won't anymore, we need some fresh air."
The 78-year-old Blatter announced last month he would run for another four-year term, shortly after Platini said he would not run. The vote is scheduled for May, and former FIFA international relations director Jerome Champagne is the only other person to say he will stand.
   
Any potential challengers have until late January to gather the support of at least five national associations.