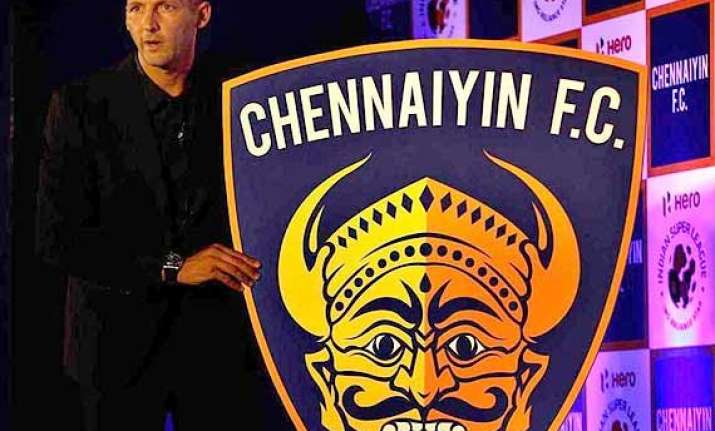 Margao: Italy's World Cup winning player Marco Materazzi and former Manchester United defender Mikael Silvestre are aware that they are well past their prime but they would like to share their vast experience with the Indian youngsters as Chennaiyin FC begin their ISL journey on Wednesday.
"I will play if needed but won't start tomorrow. It's not easy to adapat to this kind of weather but I will manage with time," said Chennai team's player-cum manager Materazzi.
For him, Chennayin are the best team amongst the eight in the fray.
"For me, we have the best team. We had lesser time to train than others but we have a squad full of professionals so I am confident about our chances."
Former French international Silvestre made no bones about the fact that he is past his best days but some good sessions with the Indian youngsters has made him confident.
"I am not in my prime anymore but I have had good sessions with the boys. So will try to perform to my best if I get the chance to play."
Silvestre found the NorthEast FC versus Kerala Blasters game more pacey and interesting than the opener between Atletico de Kolkata and Mumbai City FC.
"There was a lot of excitement among the players especially in the first game when there were a lot of physical challenges. In the first game the artificial pitch made it difficult but the second match had a great flow and good atmosphere."