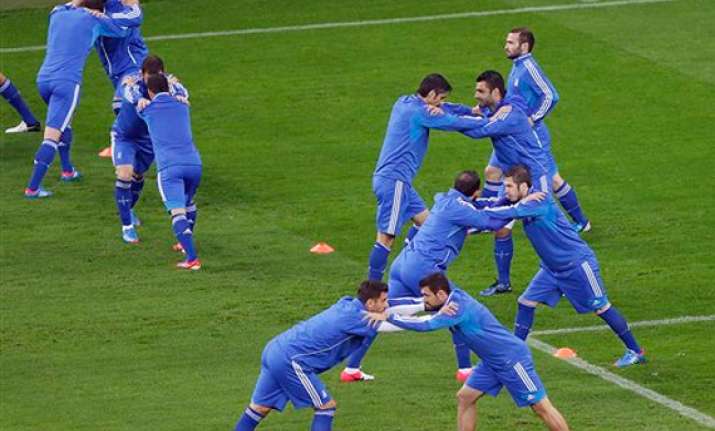 Poland, Jun 22: 
Now for the really important business between Greece and Germany: Soccer. 
On Friday, thousands of fans from the two nations at opposite ends of the eurozone financial crisis are converging on neutral Polish turf for a European Championship quarterfinal match. 
 For Greece fans, Friday's clash in rainy Gdansk inevitably mixes sports and politics. They seek respect for their country after its humiliating economic collapse -- and the German government's role in imposing strict austerity measures. 
 Michalis Kalotrapesis has told The Associated Press: "It's not good that sports and politics are together, but today we have no other choice."   
Kalotrapesis and three Greek friends who now live in Germany have driven through the night to support their native nation here.