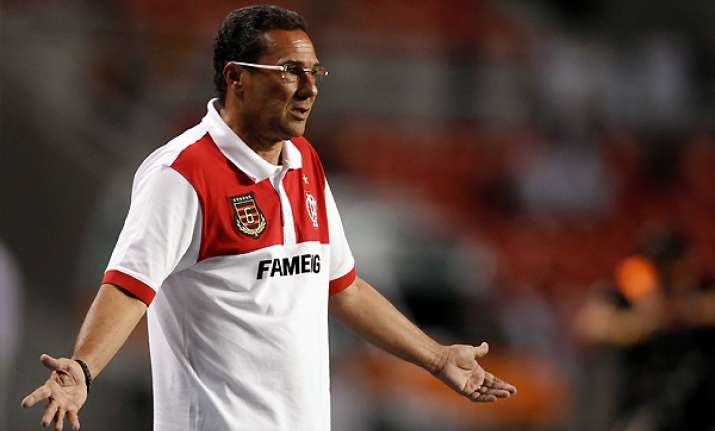 Rio De Janeiro, Feb 3: Flamengo has fired coach Vanderlei Luxemburgo following disputes with club directors and players.

President Patricia Amorim said on Thursday it made the decision after listening to the "opinion of players and fans."

Luxemburgo reportedly was at odds with club directors and with the team's top star, two-time world player of the year Ronaldinho.

Local media reported before Flamengo's victory over Real Potosi in the Copa Libertadores on Wednesday that Flamengo had already hired former South Africa coach Joel Santana, but Amorim said a new coach was not yet signed.

The 59-year-old Luxemburgo was with Flamengo since 2010 and won the Rio championship in 2011. He previously coached Real Madrid and Brazil.