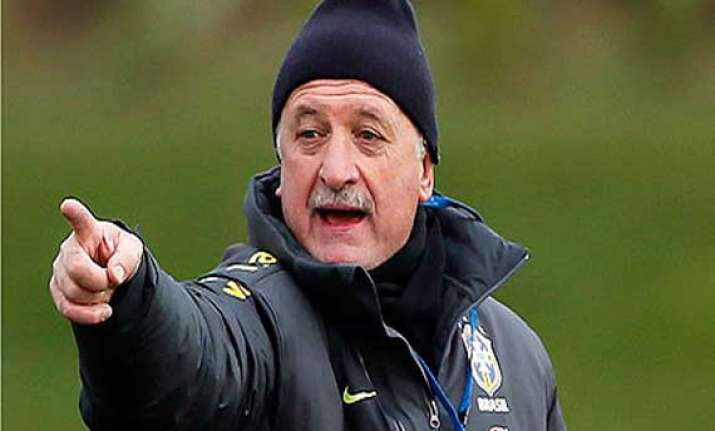 Rio de Janeiro: Brazil coach Luiz Felipe Scolari has accused Diego Costa of "turning his back on the dream of millions" by pledging his international future to Spain.
Brazil-born Costa has signed an official document declaring his intention to represent his adopted country, Spain's football federation (RFEF) said on its website Tuesday.
The decision triggered an immediate reaction in Brazil, whose football confederation (CBF) released a statement in which Scolari berated the Atletico Madrid striker, reported Xinhua.
Scolari said the 25-year-old had already been omitted from Brazil's squad to play Chile and Honduras in international friendlies next month.
"A Brazilian player who refuses to wear Brazil's national shirt and take part in a World Cup in his own country has to be automatically deselected," Scolari said.
"He is turning his back on the dream of millions to represent the five-time world champions at the World Cup in Brazil."
Costa, who has lived in Spain since 2007 and holds a Spanish passport, played in two March friendlies for Brazil but remains eligible for Spain due to not having played a competitive international match.
He is the leading scorer in Spain's La Liga with 11 goals from 10 matches so far this season.
Earlier Tuesday, CBF president Jose Maria Marin vowed not to give up on changing the player's mind.
Costa, overlooked for Brazil's triumphant Confederations Cup campaign in June, had been called up for the November friendlies ahead of next week's scheduled squad announcement alongside Daniel Alves, Hulk, Lucas Leiva and Marquinhos.
According to the CBF, the players were named to allow time for visa applications to the US and Canada, where the matches will be played.