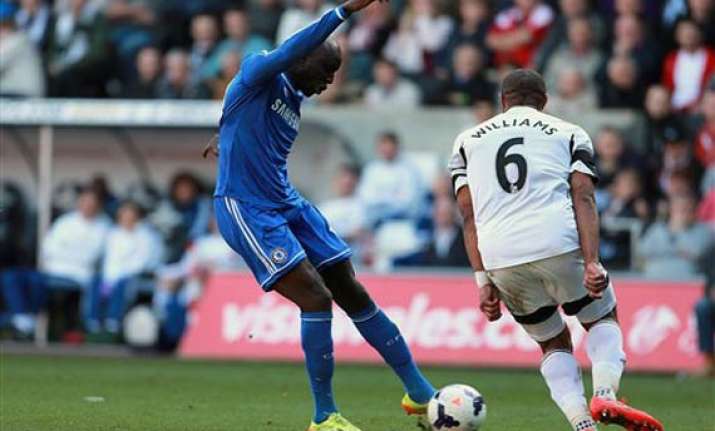 SWANSEA, Wales: Demba Ba scored in the 68th minute as Chelsea beat 10-man Swansea 1-0 Sunday to keep its Premier League title challenge in its own hands.
Chelsea trails league leader Liverpool by two points with four games left but the two teams are still to meet at Anfield on April 27.   
Ba struck firmly into the bottom left corner after a pass from Nemanja Matic at the Liberty Stadium.   
Swansea played most of the match with 10 men as Chico Flores was dismissed after only 15 minutes of play for a second yellow card after bringing down Andre Schurrle.