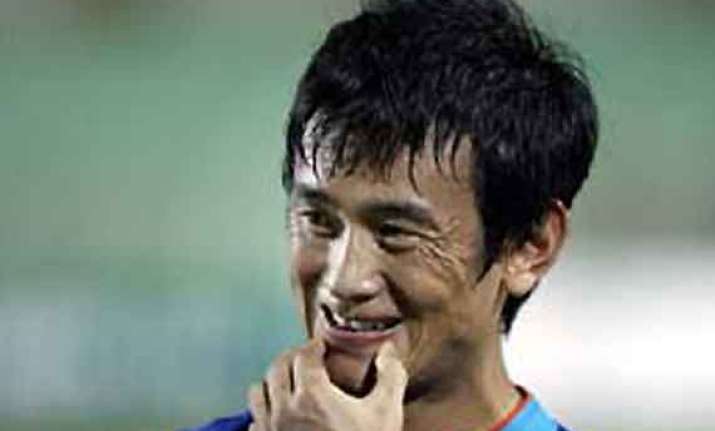 Kolkata, Nov 14: In the wake of their 1-10 rout by United SC, United Sikkim Football Club chief executive officer and former India skipper Baichung Bhutia Tuesday took over the coaching reins from chief coach Phillipe De Ridder.
"I have decided to take up coaching for the club until we find a suitable coach. Right now the team is going through a bad phase but we hope to recover soon," Bhutia told mediapersons here.
De Ridder who earlier had refused to step down has been made the club's football director while assistant coach Syed Altaf Fudden Ahmed was discharged off his duties.
"De Ridder is re-designated as the football director of United Sikkim FC from today. He will be henceforth handling administrative aspects of the club. He is no longer in-charge of the team or any of player related responsibilities. Assistant coach Syed Altaf Fudden Ahmed is discharged from his duties with the club," an official release of the club said.
"Why should I resign after one bad performance?" De Ridder had said after United SC riding on a fiver by Ranty Martins, trounced the Gangtok based team in a round five I-League fixture, here on Saturday.
The team currently practicing in Kolkata will fly to Goa Thursday for its next I-League fixture against Sporting Club De Goa to be played Nov 18.